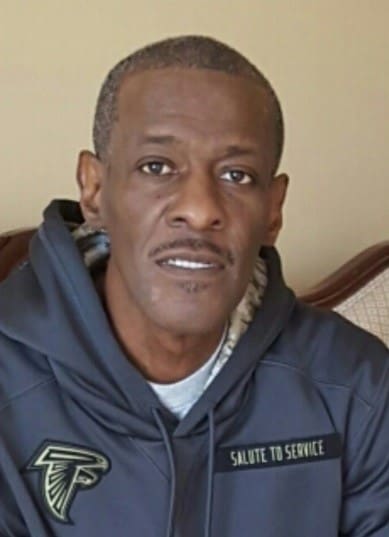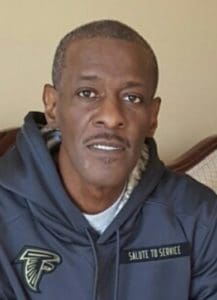 Collin Hobson died in Atlanta, Georgia, on March 6.
Collin leaves to mourn, his sons: Collin and Caydien Hobson; father, Charles Hobson Sr.; mother, Victoria Meade-Hobson; companion, Joyce Edwards; sisters: Avernelle Hobson, Hilarie Hobson-Berry, Julie Hobson-Sabino, Lucille Hobson and Sandra Hobson-Soberanis; brothers: Charles Hobson Jr. and Desmond Hobson; aunts: Amorelle Hobson-Peters, Beverly Hobson, Daphne Hobson, Doria Hobson, Judith Hobson, Sophena Hobson-Gumbs, Violet Hobson-Wade and Yvonne Hobson; and uncles: Frederick Hobson, Ira Hobson, Ken Hobson, Theodore Hobson and Newton Peters.
He is survived by nieces: Ashley Berry, Ava Berry, Gloria Berry, Melany Berry-Williams, Aniyah Cash, Randi Fahie, Lianna Franklin, Alana Hobson, Chantelle Hobson, Ebony Hobson, Katie Hobson-Lake, Naimah Hobson, Nandi Hobson, Natasha Hobson, Rachel Hobson, Sharon Hobson, Isabel Lake, Londyn Soberanis, Nicole Warrington and Jazmin Williams; and nephews: Alfonzo Berry, Tristan Dollar, Derrick Hobson Jr., Desmond Hobson Jr., Dikembe Hobson, Maliki Hobson, Ryan Hobson, Yan Hobson, Sierge Lake, Anthony Parker, Ashton Parker, Christopher Parker, Jordan Parker, Nicholas Parker, Maddox Soberanis, Stefan Soberanis, Steve Soberanis Jr., John Williams Jr. and John Williams Sr.
He is also survived by brothers-in-law: James Berry and Joseph Sabino; cousins and other relatives: Ann Marie Hobson-Holder, Brittany Hobson, Cabral Hobson, Denise Hobson, Farida Hobson, Jenine Hobson, Justin Hobson, Richard Hobson, Rhondi Hobson, Carlstein Meade, Denise Meade-Hill, Marcella Meade, Sylvester Meade, Esly Peters, Ethan Peters, Joanne Peters-Arneman, Joyette Peters, Junnette Peters, Edward Reid Jr., Rodney Reid, Roger Reid, Beverly Wade, Eon Wade, Gary Wade, Joy Wade-Lennon, Lesley Wade, Sharon Wade-Taylor and Melvin Warner.
Other survivors include goddaughter, Keriise Richards; and special friends: Rigby "Junie" ArchibaldJr., Donald Bough Sr., Richard Cruse, Kareem De Grasse, Adlah "Foncie" Donastorg, Terrance Francis, Kenny Jackson, Gareth Knight, Dale Parris, John Petersen, Leon Petersen, Glenn "Moto" Richards, Kelvin "Butcha" Richards, John Rogers, Edwin Matthias, Julien Sprauve and Vernon Smalls.
Collin was preceded in death by his brother Derrick Hobson.
The viewing will be held at 9 a.m. and the funeral service at 10 a.m. on Saturday, March 24, at the Miracle Revival Deliverance Tabernacle. Interment follow at Kingshill Cemetery.
Arrangements are entrusted to James Memorial Funeral Home.