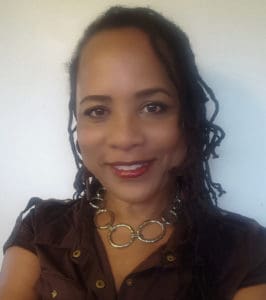 A recent article in a local newspaper spun me for a loop and unexpectedly dredged up dormant feelings I thought I had overcome. So, I took to Facebook to bare my soul and hopefully shine the light on a tragic situation we are facing here in the Virgin Islands. This is my post written March 13, on my personal Facebook page.
I'm sitting here in my car with tears welling up in my eyes. I'm reading a story in the Daily News about 35 people who are missing in the V.I.
The story says police released names of people they can't find. What do you mean can't find? And what do you mean 35 people? How could this happen? And our entire community is not looking for them? Because no one even told the public they were missing??
Again, how could this happen? What about the families? How do they get through the day when their loved one are only God knows where?
One of the missing is a 12-year-old boy. He was last seen in 2012 and never seen again. A couple left St. Croix headed for St. John in a sailboat on Sept. 19, trying to get away from hurricane Maria. They were never heard from again. Several missing since the hurricane. They said one guy got spooked during the hurricane and ran out into the night never to be seen again! Others seemingly vanishing into thin air!
Seven years for me was more than enough. Seven years of being the VIPD Territorial Spokesperson. No counterpart on St. Thomas, just me. 24/7. Weekends, holidays, even while on vacation. And I was in the thick of things all that time. I saw dead bodies. Injured being loaded into ambulances. I saw mother's and sisters wailing and tearing their hearts out. I saw bodies stacked in the freezer, I saw autopsies. I led the social media search when 4-year-old Melanie was lost in the Carambola area overnight and teams of searchers scoured the area. I was up at 4 a.m. alerting the community when the convicted rapist escaped from jail and was loose in the Frederiksted area. I warned the early morning joggers and runners through social media while police searched the streets. It was through those post that the police located the man and put him in the cell in Frederiksted.
I was in the thick of near riots; while shots were being fired and on crime scenes on St. Croix, St. Thomas and St. John every time I was able. There were hundreds of other situations like this and I was right there giving information to the V.I. community.
I am not saying this to compare myself to anyone. Everyone has a different style of operating. Every administration has a different way of operating. Some administrations may even hold back information for whatever reason. You work within the parameters you are given. My parameters were wide.
No, not to compare, but to say, that since January 2015 when Governor Mapp relieved me of my duties he did not know he was doing me the biggest favor. Because seven years was too long. And the four years separating then and today is apparently not long enough. Because here I am today, crying over people I don't know. Just like I used to do then.
When I left the VIPD I went on a media blackout for two years. No local newspapers, no local news. I needed to purge. Get all that sorrow out of me. Heal.
Up to now I still don't buy local newspapers often. This "35 missing" headline was a real shock to me and made me take the dollar out of my pocket and buy the paper.
If I stopped to contemplate, I may have never bought that newspaper. Reading the article was like a bolt of lightning. A shock to my soul that reminded me that seven years is still too long and four more years separating my life then from my life today. is still not long enough to stop the tears and the shakiness I felt in my body thinking about the suffering of those 35 people and the heartache of their family. I should have never bought that newspaper. But something compelled me.
That's why I live the life I live. Free. Unencumbered. Positive as I can be. Generous as I can be. Compassionate as I can be. Always aware that I can never assume to know the miles another has walked.
Pray for those 35 people please. Pray for their families. The mother's and the grandmother's, the father's and grandfather's, brothers, sisters, aunties and cousins.
Why do we continue to trip over things that don't make a difference in the grand scheme of things? Let it go, as much of it as you can. Tomorrow is not promised to anyone. Make every day count.
I just hope this post brings some solace to the grieving families. Just to know your loved one are remembered and prayed for can provide a bit of comfort.
Melody Rames served as the territorial spokeswoman for the Virgin Islands Police Department from 2008 to 2015. During that time she was awarded the Civillian Service award the highest honor awarded by the VIPD to civilians. She is an entrepreneur, a motivational radio host and a journalist.