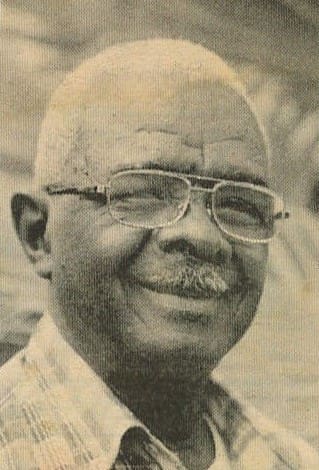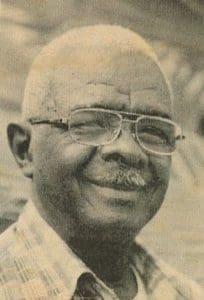 Christian R. Brow died on Feb. 14. He was 93 years old.
He is survived by his sons: Wayne L. Brow, Owen L. Brow Sr., Marvin D. T. Brow, Raymond "Myron" Brow and Ronald A. Brow; daughters: Elizabeth Hartzog and Mabeline Brow; granddaughters: Emanda Hartzog, Natasha Hartzog, Yolan Brow Ross Esq., Xenia Brow Anthony, Neysa Brow Herbert, Sharron Brow and Ama Brow; grandsons: Wayne L. Brow Sr., Tremayne Brow, Kevin Brow, Marvin Kyle Brow, Christian Brow and Owen Brow Jr.; great-grandchildren too numerous to mention;
He is also survived by sisters: Isabelle Brow Forde and Charlene Brow Henderson; daughters-in-law: Kathleen Brow, Lydia Brow, Ernestine Harris and Sheryl L. Brow; nieces: Joyce Richards Solomon, Patricia Forde, Deborah Brow Corry, Desserie Brow Hendrickson, Theresse Brow, Zarah Henderson and Mae Brow; nephews: Christian Richards Sr., George Forde Jr., Alfredo Henderson and Jourdan Henderson;
Other survivors include extended family and friends: the family of Alexander Moorhead Sr., Jeffery Moorhead, Cecelia Simmonds and family, Kathleen M. King and family, the Turnbull family, the Ross family, the family of Arthur Abel, the family of James Petersen Sr., Randall "Mr. Rock" Charles, Ogese Richardson, Theodore Cohen, Freddie Benitez, Jacqueline Hannibel (caretaker), Oliver "Sonny Cow" Wilson, Francil Stanley and family, and Magicians' Club members; as well as other relatives and friends too numerous to mention.
Special thanks to Jacqueline Hannibal and Oliver "Sonny Cow" Wilson.
The viewing will take place at 9 a.m. followed by the funeral service at 10 a.m., Thursday, March 15, at Friedensthal Moravian Church. Interment will be at Kingshill Cemetery.