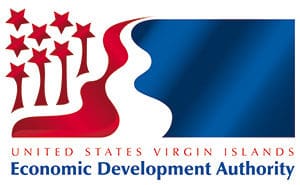 *Correction: See editor's note* Post-Hurricane layoffs at Margaritaville Vacation Club have put the resort out of compliance with the terms of its benefits from the Economic Development Commission, attorney for the company George Dudley said Thursday.
Dudley appeared before the commission to seek a waiver of Margaritaville's full-time employee requirement, since the resort isn't expected to be back at full capacity for at least a year.
In order to receive its current level of EDC tax benefits, Margaritaville is required to have 126 full-time employees, but due to layoffs after Hurricanes Irma and Maria the resort currently has 49.
According to Dudley, Margaritaville is one of the resorts in the territory least impacted by September's storms, but even so is looking at more than $17 million worth of damages. As a result, only 147 out of the hotel's 238 rooms are operational.
Margaritaville's plan is to ramp up employment as repairs begin. By January 2019, the hotel expects to have 90 employees. At the time of completion of construction in March 2019, it will have more employees than required to receive its EDC benefits, Dudley said.
While EDC members said they understand Margaritaville's situation, some asked what the resort can do for laid-off workers in the interim. While Dudley explained that contractors repairing the property will be hiring their own staff, the EDC board encouraged the resort to consider other options.
The EDC didn't vote on Margaritaville's requested waiver Thursday, and some members said they weren't comfortable bending the rules for every hotel out of compliance. The commission determined, however, that the waiver will be considered.
Editor's Note: This story has been updated to correctly reflect the estimated cost of repairs to Margaritaville.