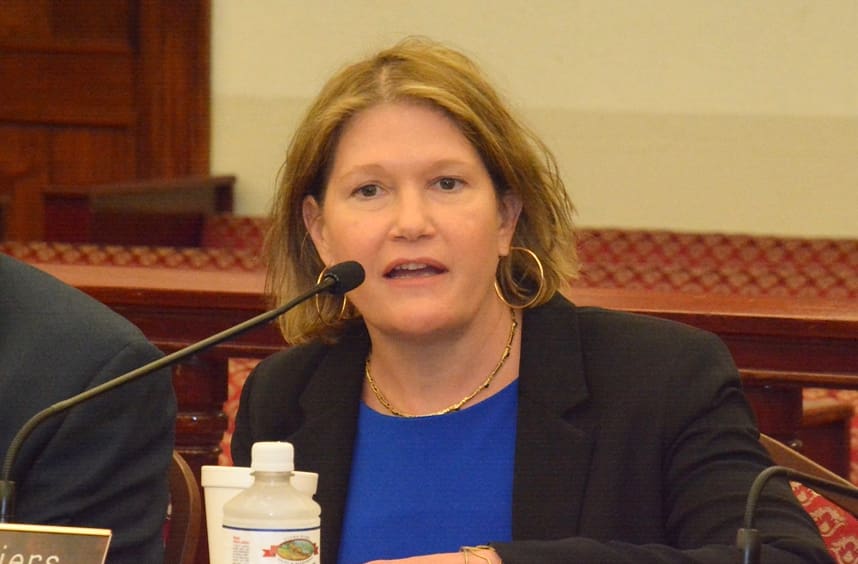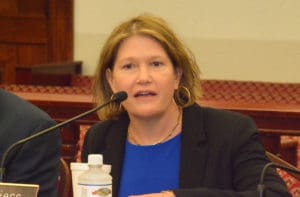 The V.I. Water and Power Authority governing board approved bonuses for top management at its regular meeting Monday on St. Croix to reward their work in the aftermath of last fall's hurricanes.
The total of all bonuses is capped at $250,000.
Asked who was getting bonuses and the amount of the largest bonus, WAPA spokesman Jean Greaux said no bonuses had been awarded yet and no determination made to date on who will receive how much.
The unanimous vote authorized acting Executive Director Clinton Hedrington to issue, at his discretion, a one-time bonus to salaried management employees for work done during the hurricane restoration period.
"These employees are not eligible for overtime and cannot accrue compensatory time, but worked tirelessly, beyond expectations, making significant contributions and efforts during the restoration period," officials said in a statement about the actions taken at the meeting.
The WAPA board also approved spending $160.6 million to buy and install more than 6,500 composite poles. The costs are 100 percent reimbursable through the Federal Emergency Management Agency, according to WAPA. The composite poles are expected to be much more resilient and less prone to breaking during storms than the traditional wooden utility poles they will replace.
WAPA intends to install the composite poles along critical feeder paths and on key transmission circuits.
"The goal is to install the poles in heavily-populated areas," Hedrington said in a WAPA news release. "These poles can better withstand higher wind speeds when compared to traditional wooden poles. If our system fares better in major storms, we can restore electrical service to our residents and businesses in a more efficient manner."
The board approved contracts with BBC Electrical Service and Haugland Energy to install the composite poles. WAPA officials say they plan to install roughly 2,800 poles on St. Croix, 2,200 on St. Thomas, 180 on Water Island, and 1,100 on St. John. BBC's $63.1 million contract is for poles on St. John and the eastern end of St. Thomas. WAPA awarded a $97.5 million contract to Haugland Energy to install composite poles on St. Croix, Water Island and the western end of St. Thomas.
In other action, the governing board ratified the purchase of hurricane-related supplies and equipment from various vendors including:
– American Wire Group: $5 million;
– Electric Supply of Tampa: $2.5 million;
– Peco International Electric Company: $2.9 million;
– Tantalus Systems Corporation: $304,805.
Those hurricane restoration expenses incurred by WAPA are fully reimbursable through FEMA too, officials said.
The board also approved a final drawdown against a $75 million Community Disaster Loan. To date, WAPA has accessed $31 million and Monday's authorization allows for the remaining $44 million to be tapped.
The board also extended a line of credit with Banco Popular. The credit line, which runs through August 2019, will fund the rental of various generating units from APR Energy. WAPA's entering into agreement with Sustainable Capital Advisors to provide consulting services and assist the authority in the overall development of capital planning, budgeting, and potential financing plans was approved.
A no-increase contract extension with Total Petroleum also was approved through the end of June. The contract extension allows the authority to receive fuel supply for its vehicle and equipment fleet until a new Request for Proposals is issued for the annual fuel supply contract.
The board approved increases in a debris removal contracts with Cutting Edge Construction and Advantage Landscaping and Trucking. The contract totals were each increased to $500,000.
All votes at Monday's meeting were unanimous.
Hedrington reported on electrical restoration efforts in the territory, debris cleanup, the status of hazard mitigation project funding, restoration of automated metering infrastructure, permanent relocation of displaced staff, preparedness for the 2018 Atlantic Hurricane Season, and plans to upgrade potable water pump stations on St. Croix.
Money remains an issue. While cash collection has improved since billing resumed in December, WAPA continues to be challenged by high accounts receivables from the territorial hospitals and streetlights. The combined hospitals debt stands at $23.4 million and streetlights at $8.6 million.
Board members in attendance were chairwoman Elizabeth Armstrong, vice-chairman Noel Loftus, secretary Juanita Young, director Marvin Pickering, Public Works Commissioner Nelson Petty, Hubert Turnbull, Gerald Groner and Cheryl Boynes Jackson. Licensing and Consumer Affairs Commissioner Devin Carrington was absent.