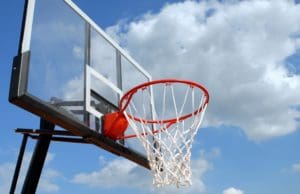 The V.I. senior men's national basketball team is 1-2 after a loss to Canada as they prepare to face the Dominican Republic for a second time in the Bahamas at the International Basketball Federation's World Cup Qualifiers for the Americas.
The V.I. lost a tough first contest to the Dominican Republic, 99-89, on Nov. 24. They defeated the Bahamas, 93-85, on Nov. 27, but lost to Canada on Thursday, 118-89.
Their second match against the Dominican Republic will take place in Nassau on Sunday, Feb. 25. The game will be broadcast live on FIBA Youtube, FIBA facebook and FoxSports.
The members of the the current edition of the V.I.'s national team are Khalid Gerrard, Walter Hodge, LaRon Smith, Jamaal Samuel, Xavier Richards, Johnathan Gray, Deon Edwin and Georgio Milligan.
For more information, visit http://www.fiba.basketball/basketballworldcup/2019/americas-qualifiers.