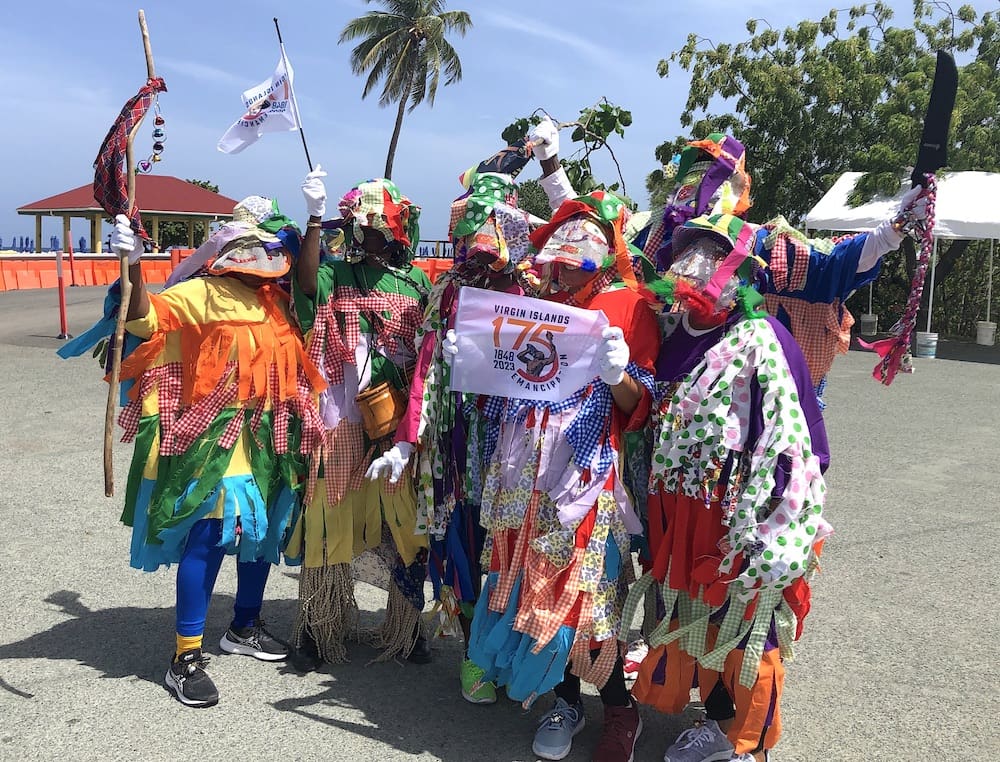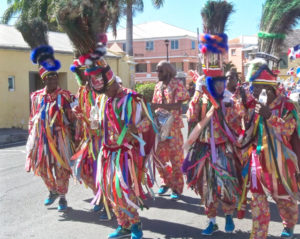 Cruzan Dominicanos will be waving Dominican and Virgin Islands flags when the ninth annual Dominicanos Parade rumbles through Christiansted Sunday morning and afternoon, celebrating the 175th anniversary of Dominican independence.
Many will wear red, white and blue to show their pride in the Dominican Republic.
Expect to see flags of the Virgin Islands and the Dominican Republic hung on telephone poles all along the parade route, and celebrants – whether Dominican or not – waving the red, white and blue flag of the Dominican Republic.
The Comite de Accion Dominicana puts on the event. In past parades, Crucians have seen a Dominican merengue group dressed in traditional garb, the males with white cotton pants and shirts; the females in flowing white dresses with just a band of color across their tops. Ballet Folklorico Dominicano has made the journey to St. Croix several times.
After the parade winds up in D.C. Canegata Park, there are usually booths with folks frying tostones, rotis and other traditional treats, Dominican bands playing music in several genres and festivities going long into the night.
Police have announced parking restrictions in Christiansted that day, from 5 a.m. until the completion of the event. During those hours, there is no parking on King Street and Hospital Street. Any vehicle found parked in the restricted areas, will be ticketed and/or towed at the owner's expense, according to the V.I. Police Department.