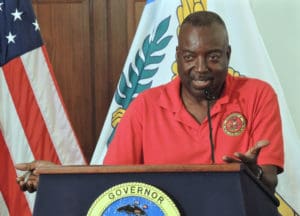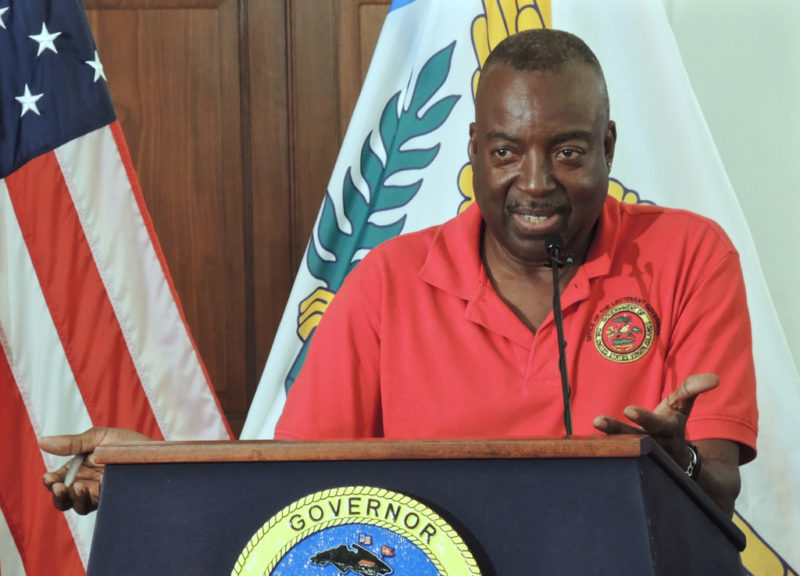 Lt. Gov. Osbert Potter and the V.I. government's Division of Banking, Insurance and Financial Regulation met with the V.I. Islands Bankers Association Wednesday to discuss complaints the division has received in the aftermath of Hurricanes Irma and Maria.
Senior officials from Banco Popular Bank of St. Croix (a Division of United Fidelity Ban,) FirstBank; Merchants Commercial Bank; and Scotia Bank all attended according to Government House.¸
According to a news release from Poitter' office, the banks worked with the division on its requests to make services available as soon as possible after the two hurricanes and adjust procedures.
According to Government House, among issues discussed during the meeting that have been the subject of complaints were: the release of homeowners insurance settlement funds payable to both the bank's mortgage customer and the contractor; and claims handling for the banks' force-placed program.
The Banking Association's member banks conduct an independent review of every case received from mortgage customers concerning insurance settlement funds, Potter's office said.
Potter urged customers to contact their bank immediately to discuss the release of their homeowner's insurance settlement funds because each case is different.
Customers can contact the Division of Banking, Insurance and Financial Regulation on St. Thomas at Nisky Center, and on St. Croix at the Office of the Lieutenant Governor, 1131 King Street, 3rd Floor, 340-773-6459. Information is online at ltg.vi.gov for more information.