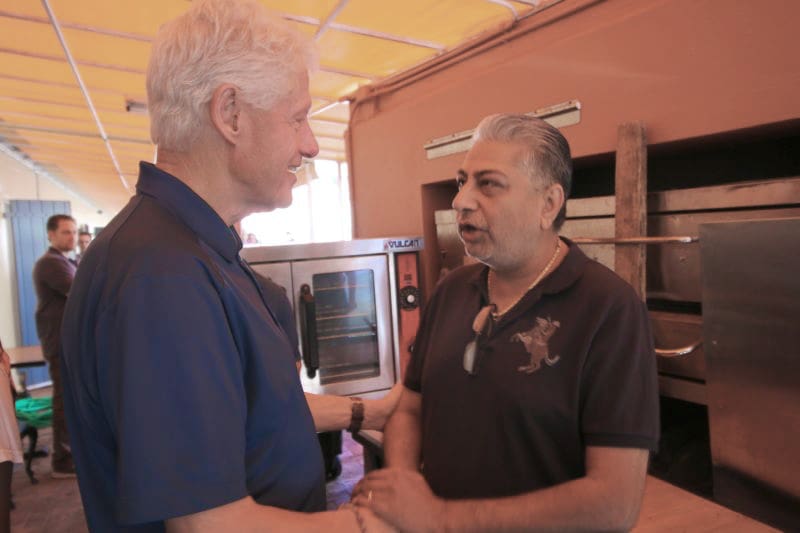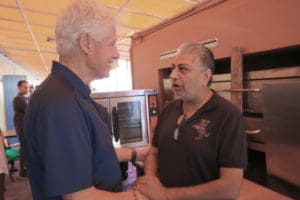 On a fact finding visit to the U.S. Virgin Islands and other Caribbean points, former President Bill Clinton sat down with community members and My Brother's Workshop officials on St. Thomas Monday to talk more about long-term recovery and how his foundation can help.
"The potential to build back the territory much better, with a more diversified and storm resistant economy and an energy system that is cleaner and less costly, is quite large," Clinton said. "We're here to see where we are now, and are trying to make an effort to make it stronger."
The Bill, Hillary and Chelsea Clinton Foundation works to improve global health and wellness, increase opportunity for girls and women, reduce childhood obesity, create economic opportunity and growth, and help communities address the effects of climate change, according to its website. Clinton has also been active in partnering with former President George Bush and, most recently, former President Barak Obama, in disaster relief efforts, including response work after the 2010 earthquake in Haiti.
Clinton said Monday that the presidents' "One America Appeal" for states and territories impacted by Hurricane Irma has benefited the territory, and his mission is to take the next step in advocating for more long term solutions.
"In April, we're going to have a meeting in Miami to talk about how we're going to get enough partners to get moving on long term recovery for the economies of Puerto Rico and the Virgin Islands," Clinton said.