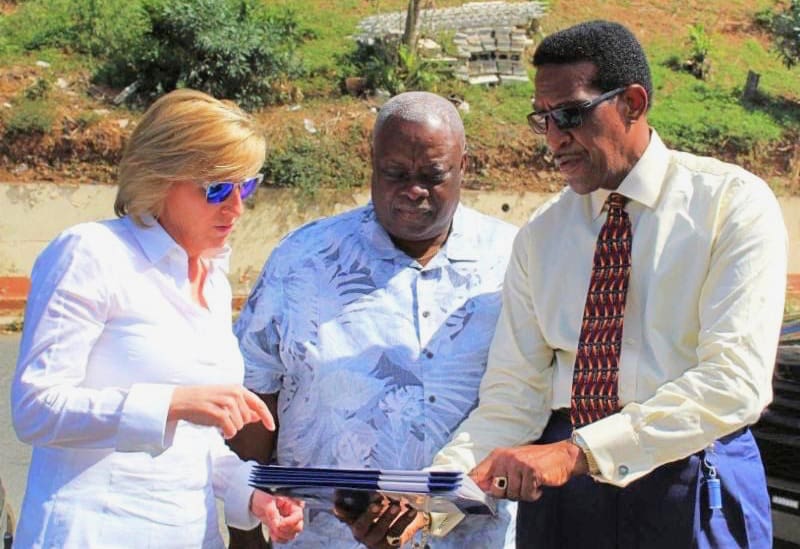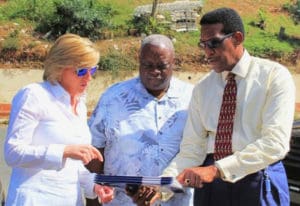 Housing and Urban Development officials in the territory Friday announced the award of $243 million in community development block grants that Gov. Kenneth Mapp said would "hasten" the rebuilding of local housing stock.
HUD's Deputy Secretary Pamela Hughes Patenaude said the federal government was "impressed" by the territory's pre-storm plans to shore up public housing and felt "confident" that V.I. Housing Finance Authority and V.I. Housing Authority leaders would know "where to spend the money."
While Patenaude said that her department isn't going to tell the government "how to spend the money," Mapp said at a recent press conference on St. Thomas that the block grant funds is going to expedite plans for:
– The demolition of Tutu High-Rise housing community on St. Thomas,
– The development of two housing communities (one on St. Thomas and the other on St. Croix,) and
– The building of homes for 1,000 residents territory wide who Mapp said have already been approved for low income housing mortgages.
"We don't have alternative housing options," Mapp said at the press conference. "This will hasten the building of units and get folks into their own homes."
Federal officials said the block grants have to be approved by HUD and can be used for a "range of items," including housing or rebuilding public facilities.