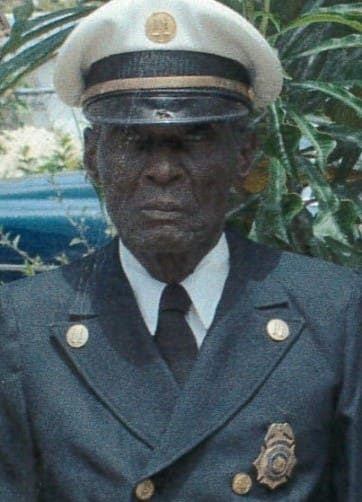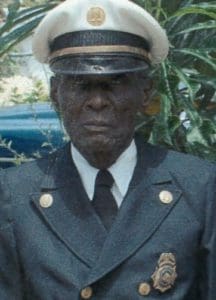 Cyprian O. King Sr., also known as "Zip," of Sunny Acres died on Jan. 22. He was 83 years old.
He is survived by his wife, Rachel (Christine) King; daughters: Patricia King, Barbara King, Rosalyn (Tony) Lewis and Mariel Thompson; sons: Cyprian A. King Jr., Roy Phillips (Malachi), Clemence King (Jomo), Kevin King (Balla) and Lionel (Alfonso) Lewis; grandchildren: Kamali, Malachi, Cymandye, Spanesia, Steve, Robbie, Rasheda, Keshawn, Lionel Jr., Luis (Tito), Lamar, Rahema, Kiran, Demoi, Joshua, Zarina and Zayden; and great-grandchildren: Jayven, Leov, Sx'yron, Tamoi, Nehray, Sheri and Truly.
He is also survived by sisters: Evelyn Hurbert and Marra Benjamin; adopted brothers: Ezra Nanthon (cousin) and Elrigde Christian; nieces: Lawrencia, Brenda, Beverly, Shelly, Ansplina, Maureen, Terry-Ann, Janice, Lynell, Debbie and Abbie; nephews: Donald Hurbert, Mark Stevens, Darell and David; uncle, Claude (Shackel) George; daughters-in-law: Mable King, Hazel King, Jennifer King and Lorna Lewis; son-in-law, Kiture A. Burke; and brothers-in-law: Ralph Lewis and Walter Lewis.
Other survivors include sisters-in-law: Ruth Ledeatte, Naomi Barnes, Virginia (Helen) Campta, Cynthia Lewis and Dorothy Nanthon; godchildren: Kevin Christian, Latoya Alexander, Herman and Howard Thompson; special friends: V.I Fire Service, Stanley and the Ten Sleepless Knight, Julia Saladana and family, Kingdom Hall of the Jehovah's Witnesses, Sion Farm Service Station and Luis Ortiz; cousin and other relatives: Inocencia Chandler, and the Derricks, Drummond, Watts, Hurley, McIntosh and Evans families; as well as other relatives and friends too numerous to mention.
The viewing will be held at 10 a.m. and the funeral service at 11 a.m., Monday, Feb. 12, at Kingdom Hall of the Jehovah's Witnesses, Orange Grove. Interment will follow at Kingshill Cemetery.