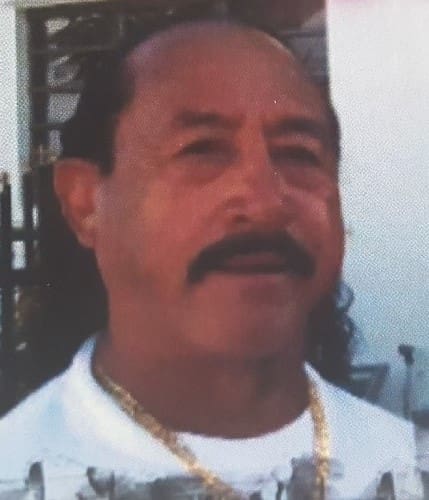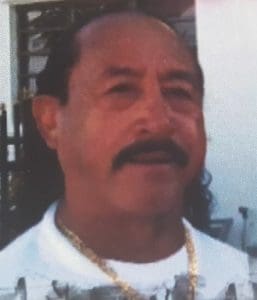 Pablo Antonio Sanes Ortiz died on Thursday, Jan. 18.
He is preceded in death by his father, Concepcion Ortiz; mother, Maria Sanes; wife, Ana Celia Ortiz; and brother, Gin Ortiz.
He is survived by his daughter, Marie "Maribel" Lopez; adopted daughter, Caryl Henderson; sons: Pablo A. Ortiz Jr. "Junito," Luis E. Ortiz Sr., Jose A. Ortiz and Edward Saldana; and grandchildren: Luis A. Saldana Jr., Lymarie Saldana-James, Pablo A. III "Omadie," Omarley "Gambo," Tychelle, Tyshara, Khania, Shamaira, Nashalia, Samalia, Shenique, Luis A. Jr., "Tito," Lamar, Maliah, Anyiha, Precious, Ah'celia, Jahlyjah, Edward Jr., Masiah, Malakai and Elijah Saldana, Jaleel and Jelani.
He is also survived by great-grandchildren: Lauriel, Nashali, Mariely, Kyanalee, Kimo, Omani, Ojani, Shaneicia, Jurnee, Ayana, Briana, Yamir, Khajeel, Angelee, De'Jari, Kadeem and Kehlani; daughters-in-law: Julienne Ortiz, Vanesa Garcia and Ashaki Ortiz; son-in-law, Jose Luis "Gui" Lopez; sisters: Carmen Iris, Veridiana, Antonia y Isabel; brothers: Jose, Ramon, Gregorio y Juan; and nieces/nephews: Lydia, Yocelyn Ramirez, Jessica, Dalia, Antonia, Ibis, Marisol, Noemi, Anita, Hilda, Arlene, Elizabeth Ortiz, Luz, Marilyn, Betzaia Garcia, Matilda, Luis E. Luis D. Luis A., Hector, Juan Jr., Angel, Jose, Gregorio, Victor, Carlos, Yanuell, Nelson, Marcelino Garcia, Luis, Manuel y Jorge Lugo, Pedro, Orlando, Gin, and Freddy Ortiz.
Other survivors include great nieces/great nephews and cousins: too numerous to mention; brothers-in-law: Jose, Angel, Marcelino Garcia, Nelson Reyes, Eddie Ortiz, Pedro Lopez and Bienbenido Martinez; sisters-in-law: Luz, Zenaida, Angela Ortiz, Minerva Garcia and Carolyn Ferrance; father-in-law, Angel Mario Garcia; close family and friends: Raiza Montero, Jose "Macho" Torres, Cholo Molina, Tonka, Chicken Shack family, Junito Davis, and Mariel Thompson and family.
The viewing will be held at 9 a.m. followed by the funeral service at 10 a.m., Tuesday, Feb. 6, at Iglesia Hermanos Unidos en Cristo "El Tabernaculo" in Estate Williams Delight.
The family requests festival colors be worn as we celebrate the life of Pablo Antonio Sanes Ortiz.