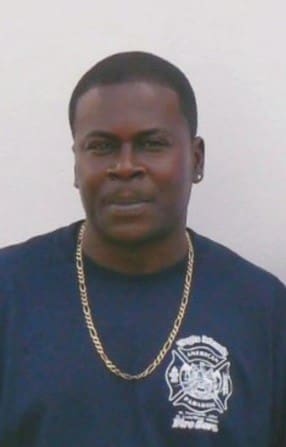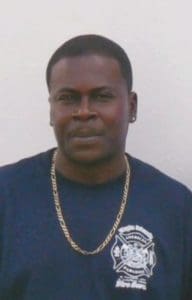 He was preceded in death by his grandmother, Albertha Messer; grandfather, Levi Messer; aunts: Virginia Ferris and Nathena Thomas; uncles: Francis Thomas and Antonio "Tony" Messer; and cousins: Ray Thomas and Randall Thomas James.
He is survived his companion, Juliette "Julie" Canegata; mother, Corine Messer; father, Eugene "Genix" Thomas; daughters: Rainia Thomas, Shaina Thomas-Jarvis, C'mone Thomas and Reanell James-Vallarde; son, Jamaal Thomas; grandchildren: NejaThomas, Maleah Thomas, Kelsey Thomas, Malia Brewster, Larry Williams III, Mehkai James, Elise Vallarde, Caleb Thomas and Makahri Brewster; sisters: Tysha Henry, Xina Thomas-Joseph and Ibia Thomas-Jackson; brothers: Eugene "Yoga" Thomas, Kai Thomas and Rhydel Robinson; and nieces: Khyra "Imani" Thomas, Kaielle Thomas, Shamika Blake and Shamoya Henry.
Survivors include nephews: Cadeem Decambra, Malachi Robinson, Francisco "Shanoy" Nazario, Raekwon Joseph, Hezekiah Joseph, Aquino Jarvis and Terrance Jackson Jr.; aunt: Joyce Messer-Fontenelle; uncles: Henry Thomas and Edwin Thomas Sr.; daughter-in-law, Naeshia Thomas; sons-in-law: Malik Brewster, Jason Jarvis and Anthony Vallarde; brothers-in-law: Earl Joseph and Terrance Jackson Sr.; sisters-in-law: Nikkie Thomas and Terrelle Patrick-Thomas; godparents: Ione Brown, Felina Brooks and Barbara Simmons; and godchildren: Ajani Plante, Jelani Thomas and Nylah Parris.
More survivors include special friends: Delano Christian, Sabrina Hodge, Anna Encarnacion, Lina and Raul Ledesma, Michelle Harmer, Milli Venzen, Mari and Kenny Torres, Fitzgerald "Banky" Decambra, Norma Smith and family, Raymond "Bobby" James, Pamela Harris, Horolyn Lindo, Kimberly Jean-Marie, Frederiksted and Grove Fire Crew, ADT (Any DamTime) Bank and many more; and cousins and other relatives: Kenneth "Kenny" Gittens, Yvette Jude, Leah Messer, Michelle "Robin" Messer, Antonio "Ricky" Messer, Sergil Messer, Toni Messer, Clifton Fontenelle, Fallon Fontenelle, Allarie Monsanto, Wanda Morris, Evelyn Messer and family, Clarissa Messer and family, Doris Brown and family, Gladys Miller-Anthony and family, Marilyn Stanley and family, Corinne Messer-Milligan and family, Melita Menders and family.
Other survivors include more cousins and relatives: Ione Brown and family, Keithly Caesar and family, Tennyson Joseph Sr. and family, Christian family, "Smoothe," "Bigga," "Shango," Ricky Springer and family, Sarah Dratte and family, Maria Thomas-Lewis, Eric A. Thomas, Debra A. Thomas, Carmen Russell, Enid Lettsome, Joyce Thomas, Edna Mae Thomas-Garcia, Selia Thomas-Brown, Lee Thomas, George Thomas, Carl Thomas, Dianne Thomas-Seales, Edwin H. Thomas Jr., Henry Thomas, Judith M. Thomas James, Dean Thomas, Laurie Thomas-Jacobs, Sandra Thomas, Diedre Thomas, Vanessa Thomas, Victor Barry and Darryl "Mousy" George; as well as other relatives and friends too numerous to mention.
A public viewing will take place from 3-5 p.m., Tuesday, Feb. 6, at the Christiansted Government House.
The family requests that those in attendance wear colors in shades of blue for the funeral service.
The viewing will take place at 9 a.m. and the funeral service will follow at 10 a.m., Wednesday, Feb. 7, at Friedensberg Moravian Church. Interment will be at Frederiksted Cemetery.