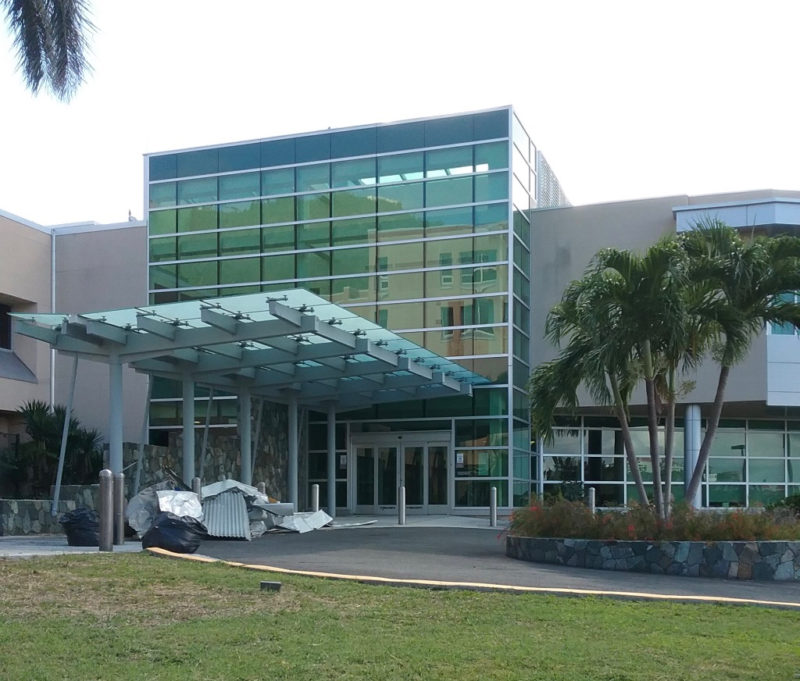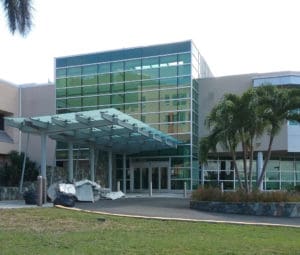 Help is on the way for Schneider Regional Medical Center from a church-based charity with members in the Virgin Islands, donated by the Knights of Malta.
A top administrator at SRMC said the hospital is expecting delivery of hospital beds, gurneys, lab equipment and other items shortly. SRMC Chief Executive Officer Bernard Wheatley said the donations are needed to offset losses that occurred during the 2017 hurricane season, when two Category 5 storms tore through the territory.
Knights of Malta members Jerry and Christine Woodhouse said a second delivery of equipment for the SRMC operating room should arrive next month. The couple said they started thinking of ways to help St. Thomas' only hospital a few weeks after the passage of Hurricanes Irma and Maria in September.
All three facilities that make up Schneider Regional were damaged by the storms. The Roy L. Schneider Hospital sustained structural and water damage to the top two floors. Next door, the Charlotte Kimmelman Cancer Institute was rendered unusuable when a wall separated from the building. And the Myrah Keating Smith Clinic on St. John closed in October after a generator failed. The protective membrane on the clinic roof was breeched by flying debris in the hurricanes. Water damage and mold infestation became increasingly problematic.
Cindy Woodhouse said she and Jerry were attending a meeting in New York at the time the decision to help was made.
"We were at an Order of Malta meeting in New York. We wanted to do something and when we started hearing stories and reading stories we thought that trying to help the hospital in some way would be the best approach," she said.
"We were able, through our network, to link with the Franciscan Mission Warehouse in Kansas. What they do is gather equipment from around the country and distribute them to areas in need, either because of a disaster or other conditions."
Donations from other Order of Malta members helped cover the arrangements for transport and shipping containers.
Deciding what was best to give to the medical center came through advise from SRMC administrators, including Medical Director Luis Amaro and Shanique Boschulte, an aide to Dr. Wheatley.
"The items we're receiving from the Knights of Malta are daily-use medical supplies," Boschulte said.
Some of the lab's microscopes and centrifuges were damaged in the storm. New beds will help replace some that were lost when the fourth floor medical wing was damaged.
The one wish the Woodhouses said they would still like to fufill is a donation of chemotherapy drugs. Cancer patients who remained on island receive treatment at RLSH, now that the cancer institute is out of service.
Making that happen will be difficult because pharmaceutical suppliers in Puerto Rico also suffered damage during Hurricane Maria. Remaining supplies and limited capacity to produce more are going to established accounts, leaving little to none available for donations, they said.
But SRMC's chief said he is grateful for kind thoughts and generous acts as the medical center struggles to meet the community's needs.
"We're seeing 35 to 50 patients a day in the emergency room. All of our vital services are functioning. We are still doing surgery, three to four cases a day," Wheatley said.
The Knights of Malta was established in the Virgin Islands almost 40 years ago. Their primary mission, worldwide, is providing support that serves health and medical needs.
The first shipment of donated supplies arrived by cargo ship on St. Thomas late last week, Boschulte said. Items are expected at the hospital once the shipment is offloaded and cleared.