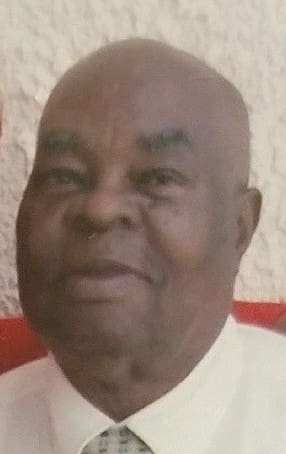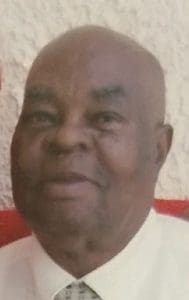 Desmond Charles Roach, of Frederiksted, St. Croix, died on Saturday, Jan. 13, at his residence. He was 80 years old.
He was preceded in death by his mother, Sarah Jane Roach; his father, John Edward Roach; sister, Elaine Roach; and brothers: Nicholas Joseph, Henry Roach, Rueben Roach and Robert Roach.
He is survived by his spouse, Eileen A. Roach; daughters: Claristine Roach Fields, Janice Roach-Scantlebury and Sharon Roach-Davis; son, Charlesworth A. Roach; grandchildren: Rashmael Roach, Diagne Clark, Tyrique Scantlebury, Aiden Scantlebury, Khamillaha Walker, Jordan Walker, Monét Roach and Lanai Davis; great-grandchild, Mazari Reese; daughter-in-law, Daphne Walker; son-in-law, Peterson Scantlebury; sister, Millie Melvina Marson; and brothers: Joseph Roach Sr. and Philbert Roach.
He is also survived by nieces and nephews too numerous to mention; special friends: Jacob Fleming, Sonia Peter, Rachael Duncan, Mary Eugene, the Michael family, the Webster family, the Mack family, the Barley family, Ms. CoCo, Brother and Sister Baptiste, Luis Luke, members of Bethel SDA Church, The Faith SDA Church, and the Staff of Continuum Care; as well as other relatives and friends too numerous to mention.
A memorial service will be held at 11 a.m., Wednesday, Jan. 31, at the Bethel SDA Church located in Estate Williams Delight.
Cremation services are entrusted to Schuster's Crematorium LLC.