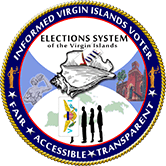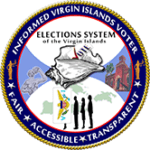 Supervisor Caroline F. Fawkes has announced that effective Jan. 16, 2018, registration of electors will resume on St. John and St. Croix. The St. John Elections Office will be operational for manual registration between 9 a.m. to 4 p.m., on Tuesdays and Thursdays. The St. Croix Election Office will conduct manual registration between 9 a.m. and 4 p.m. at the V.I. Department of Licensing, Consumer and Affairs in the Golden Rock Shopping Center.
One of the following documents listed below is required for registration:
Birth Certificate or
Passport (United States) or
Military Discharge form (DD214) or
Naturalization Certificate
*Copied documents will not be accepted.
For more information, contact the St. Thomas office at 774-3107 or Supervisor of Elections Caroline Fawkes via cell at 227-8827 or email Elections System of the Virgin Islands at esvi.info@vi.gov. The website is operational for election related information: www.vivote.gov