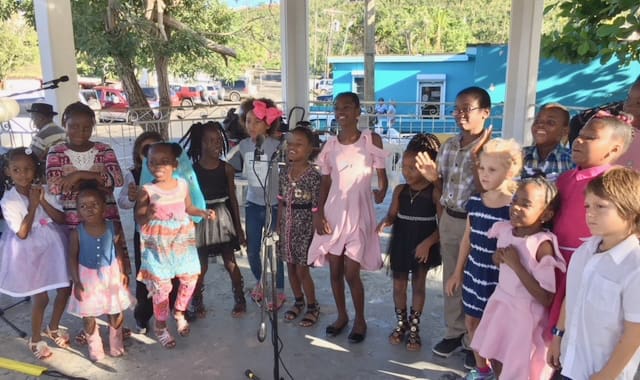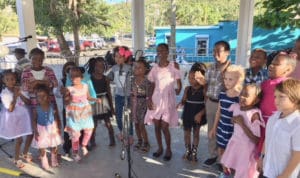 On the 50th anniversary year of his death, Martin Luther King's message of peace through activism echoed throughout Frank Powell Park in Cruz Bay, St. John, Monday morning.
St. John residents of all ages gathered to celebrate the birth of the Civil Rights leader and to reflect on his legacy.
Community leader Alvis Christian recalled that King did not want to be remembered for the awards he had amassed or the famous people he had befriended, but instead wanted to be known as a person who followed God's will.
"Injustice is prevalent because good people remain silent, so we have to ask ourselves, are we doing God's will?" Christian asked.
Guest speaker Sen. Marvin Blyden continued the theme.
"It's imperative that we all do our parts, especially now," Blyden said. "We have a president that does not respect certain religions and certain ethnicities. and he is the 'leader of the free world'; we must speak up."
Blyden called upon the entire community to nurture the young and teach them to lead, and the young people who performed during the hour-long ceremony showed they were ready to carry King's message into the future.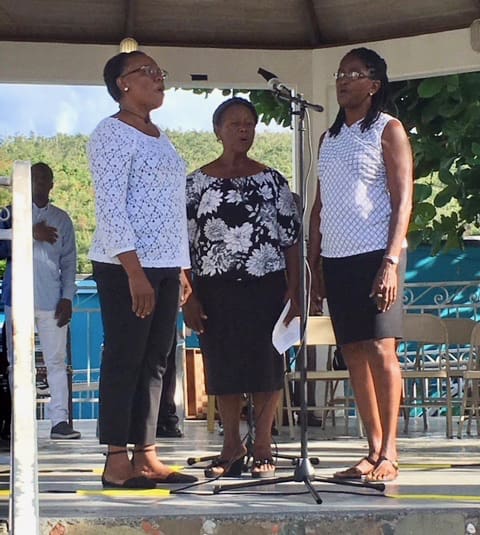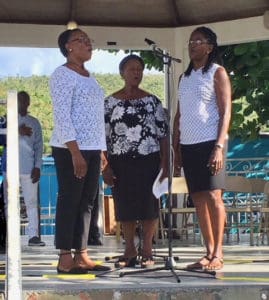 Preschoolers from Faye Fredericks Bright Beginnings for Early Explorers recited a chant in praise of King. The All Island Children's Choir, led by Kristin Carmichael-Bowers from the St. John School of the Arts, sang "We're All a Family Under One Sun" and the Bob Marley classic "One Love."
Pastors Carlyle O. Sampson and Ralph Prince led the community members that gathered in song and prayer.
Music was a key component of the ceremony. A trio composed of Faye Fredericks, Delrise Varlack, and Ruth Frett stunned the audience with their simple but elegant renditions of the National Anthem and the Virgin Islands March.
Carmichael-Bowers also led the newly-formed St. John Recovery Choir in the upbeat Ashford and Simpson song "Reach Out and Touch (Somebody's Hand.)"
The ceremony concluded with a community sing, accompanied by Manno Boyd on trumpet and Willis Fahie on guitar, of "Lift Every Voice and Sing" and "We Shall Overcome."
"This is truly a good day," said Blyden.
Shared content for Virgin Islands Source and St. John Tradewinds.