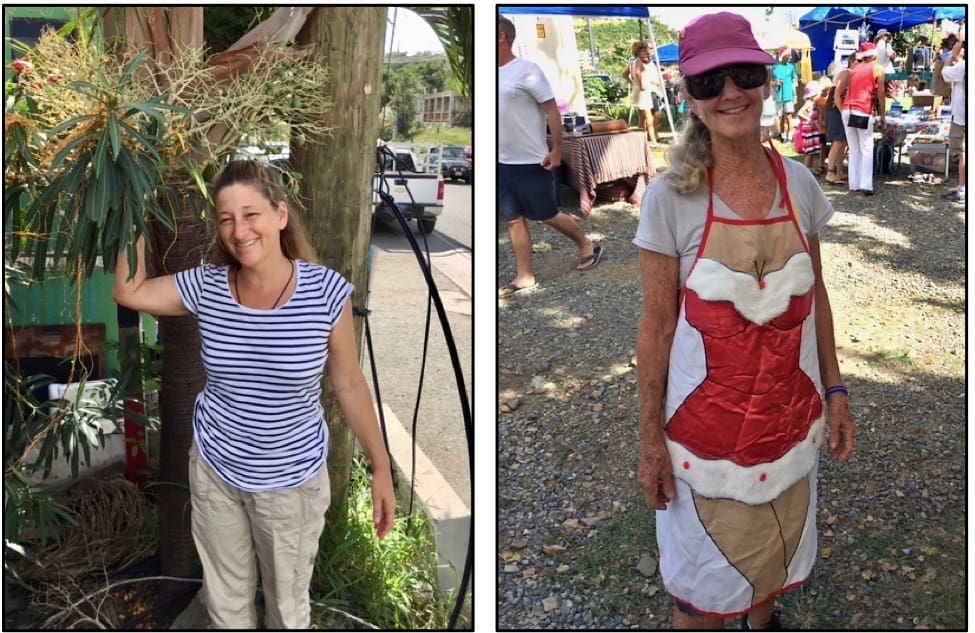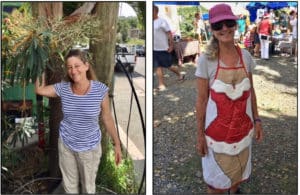 Beverly Melius, the owner of Pickles in Paradise, is hanging up her apron and handing over the keys to the popular restaurant and bar in Coral Bay.
But St. John residents and visitors can be assured that good food and cold drinks will continue to be available. Kim Edwards is taking over the lease, and if that name sounds familiar to long-time St. Johnians, it should. Edwards was the original owner of Baked in the Sun, a bakery and lunch spot she operated from 2000 to 2010 in the Marketplace in Cruz Bay.
Edwards and business partner Mark Danishefsky are planning a soft opening in the form of a barbecue with live music on from 3 p.m. to 7 p.m. Monday. They plan to close for the rest of the week, then reopen for Sunday brunch on Jan. 21.
"We'll be open seven days a week after that," said Edwards, offering their full menu for breakfast, lunch and occasionally dinner.
Over the years, Melius has welcomed other chefs to cook for the evening, and Edwards plans to keep up the tradition. Mark and Mark will be taking over the kitchen one night a week, and other well-known chefs have expressed their interest as well.
Edwards is also planning to keep up the tradition of Open Mic night, an event that attracts both locals and visitors.
After Edwards sold Baked in the Sun in 2010, she went sailing with her husband David, now an electrician with Angel Electric, and their son Zack, who is now 12. They spent five years circumnavigating the globe.
"We got back to St. John just in time for Hurricane Irma, which sunk our boat," said Edwards. "We got bowled over in Otter Creek. It's at the bottom of a heap."
Asked if it was salvageable, Edwards shook her head.
"It will come out in crumbs," she said, using a baking metaphor.
She's happy to have a new venture, and she's planning to keep the name Pickles in Paradise.
"No matter what we'd try to name it, people would call it 'Pickles' until eternity," she said.
Repairing the restaurant, and the complex in which it is located, was a tremendous undertaking after Hurricane Irma brought the water from Coral Bay right up to the doorstep.
"We got so much help. There are so many people I want to thank," said Melius.
Melius is especially pleased that Edwards will be opening on Martin Luther King Day.
"We shall overcome," she said with a grin.
Shared content for Virgin Islands Source and St. John Tradewinds.