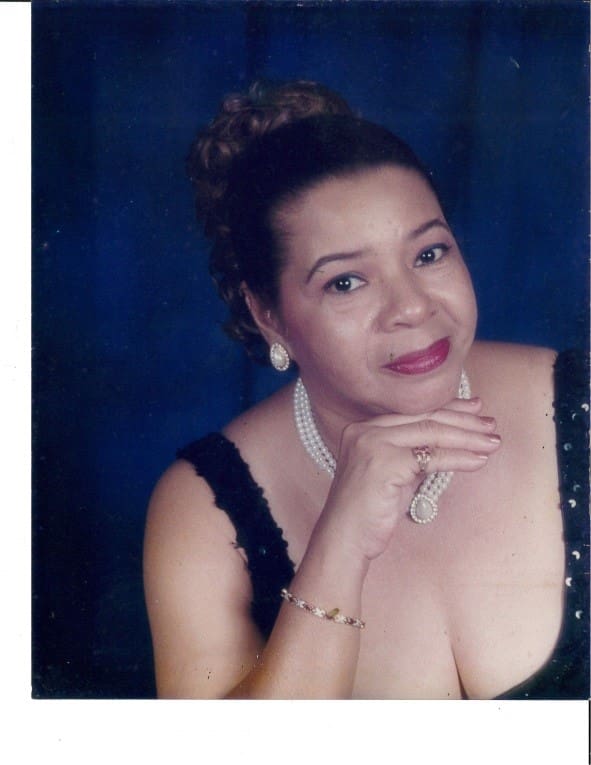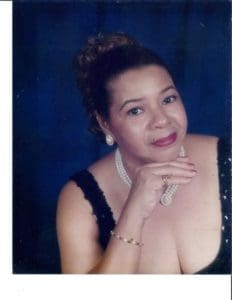 Eneida Bermudez, also known as "Nelly" or "Eneida Simons Encarnacion," of LBJ Gardens died on Tuesday, Jan. 9. She was 70 years old.
She was preceded in death by her parents: Jose Simons and Catalina "Bolja" Encarnacion; and sisters: Carmen Simons Encarnacion and Brenda Simons Encarnacion.
She is survived by her spouse, Wilfredo Bermudez Sr.; daughter, Luz Eneida Bermudez (Tuchy); son, Wifredo Bermudez Jr. (Buyo); brothers: Jose Simons Encarnacion Jr. and Carlos Simons Encarnacion; and nieces: Deborah Nevarez, Skalia Castro, Lizary Simons, Labelle Simons, Roselyn Bermudez, Nakisha Bermudez, Lisandra Simons-Irizarry, Waleshka Estien, Masika Bermudez, Ama Cline, Margie Bermudez, Norma Iris Bermudez, Carmen E. Bermudez, Damara Ramos and Chelsea Songy Jurado.
She is also survived by nephews: Jose Manuel Nevarez, Kennedy Castro, Kevin Castro, Bryan Simons, Frankie Bermudez, Pablo Bermudez III, Alex Estien, John Derek Bermudez, Jose Bermudez Jr., Juan Bermudez, Paul Michael Bermudez, Gustavo Bermudez Jr., Julio Estrada, Menelio Soto Jr., Jonathan Soto, Anthony Joel Soto, Joshua Soto and Paul Songy; aunts: Luz Maria Simons, Brunilda Ramirez, Tellita Herrera and Mercedes Simons; uncle, Alfredo Simons; and son-in-law, Jaime "Jimmy" Garcia.
Other survivors include brothers-in-law: Pablo Bermudez Jr., Jose Bermudez Sr., Venerando Bermudez, Gustavo Bermudez and Armando Castro; sisters-in-law: Mireya Bermudez, Georgina Songy, Evita Bermudez, Angie Bermudez, Mercedes Navarro, Awilda Cruz and Sarah Cruz; godchildren: Lisandra Simons-Irizarry, John Derek Bermudez and Bryan Simons; special friends: Digna Alvarez, Renee Jackson, Luz Sierra, Margarita Centeno, Corlita, the Ledesma family, the Garcia family (P.R.) and the Kmart West family; as well as other relatives and friends too numerous to mention.
The viewing will begin at 9:30 a.m. followed by funeral services at 10 a.m. on Monday, Jan. 22, at Holy Cross Catholic Church. Interment will be at Kingshill Cemetery.
All arrangements are by James Memorial Home Inc.