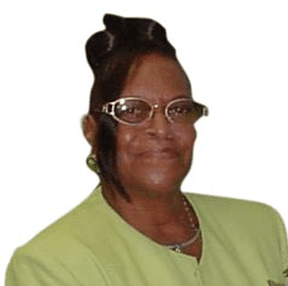 Dorothy Louise Gibbs, also known as "Dolly," died on Friday, Jan. 5.
Dorothy was preceded in death by her husband, Frederick Hipolite Gibbs (Sonny); mother, Angela Romney; father, Archibald Romney; and brother, Juan Eusebio Romney.
Dorothy is survived by her children: Frankie Gibbs (Rheta Gibbs), Mirta Hudson (Hilliard C. Hudson, late), Elvis Gibbs (Laura Gibbs), Gary Gibbs (Janice Gibbs) and Marta Xiomara Burrage (Kevin Burrage); and grandchildren: Corrie Carter, Shayla Hudson, Randall Gibbs, Jennifer Jenkins (Jason Jenkins), Brandon Hudson (Kendra Hudson), Chinelle Burrage, Saunya Hudson, Nathan Gibbs, Christopher Hudson (Amber Hudson), Kristina Hudson, Neelaine Gibbs, Angelo Burrage, Frederick Gibbs, Sabrina Gibbs, Sydney Burrage and Johnathan Gibbs.
She is also survived by great-grandchildren: Jordan Jenkins, Jaryd Jenkins, Jewell Jenkins, Austin Hudson, Charli Hudson, Saige Hudson, Julian Gibbs and Ryan Gibbs; brothers and sisters-in-law: Felipe "Dolfo" Gibbs (Melvina), Antonio "Naldo" Gibbs (Candice), Roy Gibbs (Angela) and Rafael "Rafelito" Gibbs (Lukie); she is also survived by Romney and Richardson cousins, and a host of family, nieces and nephews, godchildren and friends.
After a 9 a.m. viewing, the funeral service will take place at 10 a.m., on Friday, Jan. 19, at St. Ann's Catholic Church. Interment will follow at Kingshill Cemetery.
All arrangements are by James Memorial Funeral Home Inc.