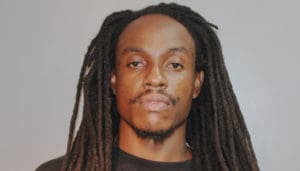 A suspect was arrested Sunday in the early Saturday shooting that injured an adult and two boys, age 4 and 5, in the Harrigan Housing Community, the V.I. Police said.
The suspect was identified as 31 -year-old Brandon Nisbett. The police did not identify the three victims.
According to the VIPD, at 12:17 a.m. Saturday the 911 emergency call center reported shots fired in the vicinity of Harrigan Court Housing Community in Frederiksted.
Responding officers discovered an adult male and two minor makes aged 4 and 6 with gunshot injuries. Police said the victims were driving to the Harrigan Court Housing when someone open fire on the vehicle, striking all three.
All three victims sustained gunshot injuries and were transported to the Juan F.Luis Hospital, where they were in stable condition.
Nisbett face seven charges: first-degree assault, unauthorized possession of a firearm, unauthorized possession of ammunition, aggravated child abuse, first-degree reckless endangerment, carrying and using a dangerous weapon during the commission of a crime of violence, and first-degree attempted murder.
Bail was set at $75,000. Unable to post bail, Nisbett was remanded to the Golden Grove Detention Center pending an advice of rights hearing.
Police Commissioner Delroy Richards Sr. said he recognizes the complex and difficult job the officers and their supervisors do everyday and extended his deepest to appreciation for the swift arrest.Police urged anyone with information about the incident to call the Criminal Investigations Bureau at 340-778-2211, the 911 center, or the anonymous tip service, Crimestoppers USVI, at 1-800-222-8477.