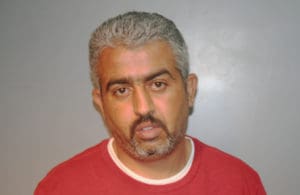 A man was arrested Saturday after getting in a confrontation with a police officer during the Crucian Christmas Festival Parade and was arrested after striking the officer, the V.I. Police Department said.
According to police, at about 3:15 p.m., while the parade was going on, 40-year-old Rami Al-Obany attempted to cross the street through the parade route. A VIPD officer told him he could not, and he proceeded to do so.
When the officer attempted to stop Al-Obany from crossing the street, the man struck the officer, according to the police report.
Al-Obany was arrested and charged with interfering with an officer discharging his-or-her duties. He was released on $1,000 bail.