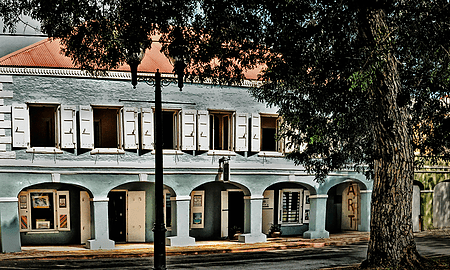 The Caribbean Museum Center for the Arts (CMCArts) will begin the New Year with an exhibit of John Obafemi Jones' vibrant paintings. The opening is set for 4:30-7:30 p.m., Friday, Jan. 5, at the museum in the Upstairs Gallery, with live music by Stell & Snuggs and the West End Jazz Institute. There will be a cash bar and light refreshments. Admission is $5. The exhibit will last through Feb. 12.
The exhibit will be open between 11 a.m. and 5 p.m. from Tuesdays through Saturdays. On Fridays, the exhibit will remain open until 7 p.m.,
The Downstairs Gallery is featuring some of the original artwork from the 2018 Island Art & Soul Calendar, including Brenda Casale's beautiful cover painting.
CMCArts is located at 10 Strand Street, Frederiksted. Phone: 772-2622 or email cmcarts@gmail.com for more information.
Also, Saturday, Jan. 6, is Three Kings Day and the annual Adult Parade, which will be combined with the Children's Parade. CMCArts Annual Membership Barbecue and Parade Viewing will begin at 10:30 a.m. Members are admitted free, and memberships are available at the door.