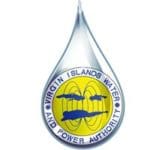 HURRICANE RESTORATION UPDATE
ELECTRIC SYSTEM
The restoration effort continued across the territory throughout the weekend with approximately 1,150 customers being restored. The additional customers were re-energized in the following areas:
St. Croix: Cane Bay, Clairmont, Carlton, Cane Carlton, Concordia, La Vallee, Mon Bijou, Mountain, North Star, Tulipan Welcome, Two Brothers, Two Williams, Vista Concordia and Whim. The Figtree sewage pump station was also re-energized over the weekend.
St. Thomas: Anna's Retreat, Frenchman's Bay, Frydendahl, Frydenhoj, Nazareth, Peterborg, Scott Free, Smith Bay, St. Joseph and Rosendahl, and Sub Base.
Residents are reminded of the need to shut off standby generators when line crews are in their neighborhoods restoring electrical service. A standby generator has the potential to back feed electricity to the grid that poses a severe safety risk to restoration crews.
Crews will continue restoration work in the following locations during the first week of the new year:
On St. Croix: Anna's Hope, Barren Spot, Belvedere, Betsy's Jewel, Brooks Hill, Cane Bay, Carlton, Castle Coakley, Castle Nugent, Concordia, Cotton Grove, Diamond, Glynn, Granard, Grange Garden, Great Pond, Herbert Grigg, Hibiscus Point, Hogensborg, Howard Wall Camp, Jolly Hill, Kingshill, La Vallee, Little Fountain, Little La Grange, Longford, Lower Love, Mon Bijou, Morningstar, Mountain, Mount Pellier, Mount Pleasant, North Shore Road, Orange Grove, Paradise, Peter's Rest, Petronella, Plessen, Prosperity, Reflection Bay, River, Sally's Fancy, Springfield, St. John, Tipperary, Two Brothers, Two Williams, Union Mount Washington, Whim and William's Delight.
On St. John: Calabash Boom, Carolina, Chicago Hill/Ben Runnel's Gut, East End Road, Grunwald, Mamey Peak, National Park Southeast, Stonehouse on Upper Carolina and Upper Carolina at Cereus Court.
On St. Thomas: Anna's Retreat, Bolongo, Frenchman's Bay, Lytton's Fancy, Mandahl, Tabor & Harmony, Tutu, Tutu Hi Rise 1 and Wintberg.
A 'No Customer Left Behind' campaign has been launched and is aimed at reconnecting all customers who can be restored to the electric grid, and who may have been bypassed during the first phase of service restoration. This initiative is at the present time only for customers on St. John.
Similar campaigns will be launched for St. Thomas and St. Croix as WAPA gets closer to the end of restoration on those islands.
A 'No Customer Left Behind' telephone hotline number, 715-8020, has been established for St. John customers to call. The customer's information will be collected by a WAPA employee on St. John, and it will then be channeled to the appropriate divisions so restoration can be scheduled. The goal is that once a customer makes contact with the 'No Customer Left Behind' hotline, assuming all documentation is in order, that customer will be restored within 72 hours.
Restoration and hurricane debris removal crews are staged across the islands. Motorists are asked to exercise caution when driving through the work areas and to heed the directions of flaggers and VIPD officers who are assisting with traffic control.
POTABLE WATER SYSTEM
There are seven days of emergency water storage on St. John, nine days on St. Thomas and four days on St. Croix.
OTHER INFORMATION
WAPA telephone contact: St. Thomas – St. John district, 774-3552; St. Croix district, 773-2250.
Customer Service Offices operate Monday through Friday, 8 a.m. to 4 p.m., at Sunny Isle on St. Croix, at Port of Sale Mall on St. Thomas and from 9 a.m. to 3 p.m. at The Marketplace on St. John.
The latest information on the restoration effort is available on the WAPA website: www.viwapa.vi and on Facebook: Virgin Islands Water and Power Authority.