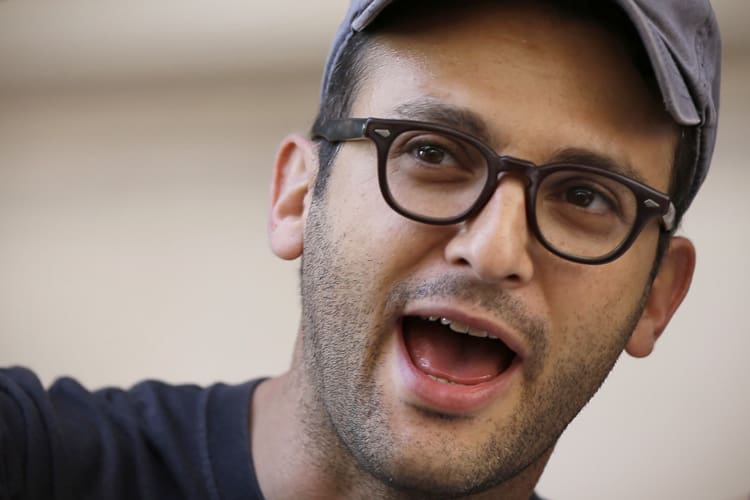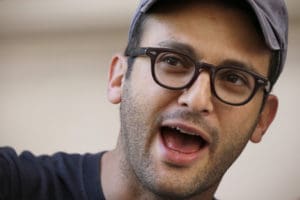 Oscar-nominated filmmaker Josh Fox will show his latest movie Tuesday on St. Thomas, with a community forum afterwards.
Fox is an American film director, playwright and environmental activist. His 2010 film, "Gasland," was nominated for an Academy Award for best feature documentary.
At 7 p.m. he will present his 2016 documentary, "How to Let Go of the World and Love All the Things Climate Can't Change" at Antilles School's Prior Jolleck Hall.
Doors open at 6:30 p.m.
According to a news release, the film "continues in his deeply personal style, investigating climate change – the greatest threat our world has ever known."
The Internet Movie Database says of "How to Let Go of the World," "Documentarian Josh Fox ("Gasland") travels the globe to meet with global climate change "warriors" who are committed to reversing the tide of global warming. Funny and tragic, inspiring and enlightening, the film examines the intricately woven forces that threaten the stability of the planet and the lives of its inhabitants."
Fox is best known as the Oscar-nominated, Emmy-winning writer/director of "Gasland" and "Gasland, Part II." "Gasland" is a documentary that declares the gas industry's portrayal of natural gas as a clean and safe alternative to oil is a myth, and that fracked wells inevitably leak over time, contaminating water and air, hurting families, and endangering the earth's climate with the potent greenhouse gas methane.
He is also the founder and producing artistic director of the International WOW Company, a film and theater company that he founded in 1996 that has performed across the U.S., Europe and Asia. Josh has written/directed/produced five feature films, six short films including "The Last Drop" and "The Sky is Pink" and more than 25 full-length works for the stage, which have premiered in New York, Asia and Europe.
"How to Let Go of the World and Love All the Things Climate Can't Change" premiered at the 2016 Sundance Film Festival.
Fox has toured more than 350 cities giving speeches, lectures and question and answer sessions with his environmental film work. As a national spokesman on the issues of the contamination resulting from fossil fuel extraction, Josh has appeared on the "Daily Show," "Real Time with Bill Maher," "The Keith Olbermann show,' "PBS Now,
""Morning Joe," and many others