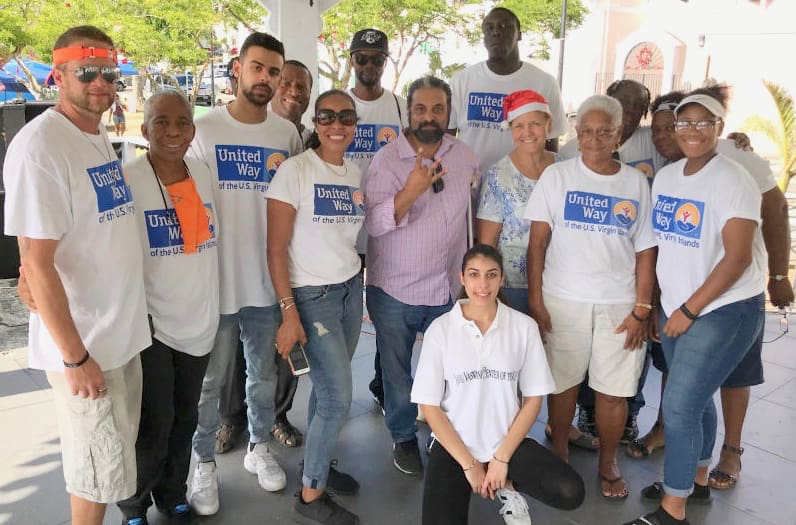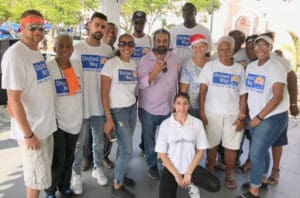 In years past, set up for the traditional Miracle on Main Street Arts and Crafts Fair in Emancipation Garden starts early in the morning, giving both residents and visitors to the island the chance to start browsing early for Christmas deals. This year, the vendors set up later in the afternoon, which many said was kind of the way things are now.
"You know, it's great that we are having Miracle on Main Street – it's a tradition," vendor Erie Matthias said. "But I think, like everything, it's not the same right now. There are not a lot of vendors up and running, everyone is still getting their things back together after the storms, and so, it's going to take some time."
But Matthias hasn't let September's hurricanes keep her from doing what she loves to do. A former sewing teacher at both of St. Thomas' public high schools, she has kept creating her handmade bags, copper jewelry and accessories and stocked them up to sell at fairs or online.
"It's important, especially when there are powerful events like these, to keep up those arts and traditions that are really a part of the community," she said. "It's part of who we are. And yes, this year's Miracle on Main Street may have been last minute, but this year that's all part of the process. We're doing pretty good considering all that we have gone through and events like this keep up the spirits of the people. We're all working together to get things back to where they were."
Matthias sentiments were echoed by many of the vendors setting up in the garden or across Main Street for the event. This year, Miracle was originally scheduled for Dec. 15, but with money tight after the late start to the tourist season, organizers opted to cancel.
The event was brought back by a large group of sponsors who said they were excited to keep the tradition going.
"It's about the community," India Association President Pash Daswani said. "It's about the one night of the year when we all celebrate together and after all that has happened to tear the community apart, it is important that we tried to maintain a tradition that's really about bringing the community together. Sure, it may not be the same this year, but being able to put it on is kind of a miracle in itself."
Along with the arts and crafts fair, the event featured a mix of local entertainment ranging from school steel pan orchestras to Spectrum Band, stores filled with holiday deals, food cooking on the corners and in booths along Emancipation Garden, and of course, conversations between friends and family who met up for the evening to have a good time.
"You know, tonight is kind of a night for celebration," St. Thomas resident D'Kwani Norford said. "It's surprising to see how fast everything has bounced back. There's a lot to do, of course, but some people said six to eight months before any sort of power came back, but there are lights everywhere, stores are open and there are cruise ships. That's amazing."