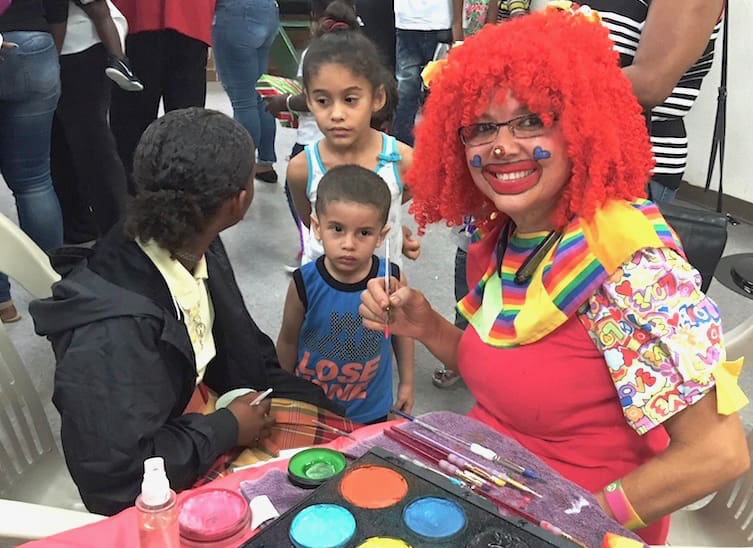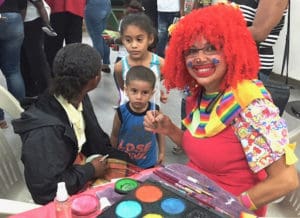 Dozens of children between the ages of two and 10 years old and their parents accepted Gov. Kenneth Mapp's invitation to a holiday party Wednesday at the D.C. Canegata recreation center with food cooked by cabinet members and gifts presented by Santa Claus and the governor.
Similar holiday parties were held on St. John and St. Thomas Thursday and Friday respectively.
Two clowns painted faces and staff from Home Depot handed out do-it-yourself wood projects.
Along with presents, families enjoyed hotdogs and hamburgers, fruit drinks, cotton candy, popcorn and Armstrong's ice cream.
Mapp gave each child a wrapped gift and Lt. Gov. Osbert Potter, Miss St. Croix and Santa Clause extended season's greetings.
On St. Croix, Mona Barnes, director of the V. I. Territorial Management Agency, Brig. Gen. Deborah Howell of the V.I. National Guard, Nelson Petty, Jr., commissioner-nominee for V.I. Public Works, representatives from St. Croix Fire Service and the St. Croix Rescue Squad and others managed the grill and watched the crowd enjoy themselves.