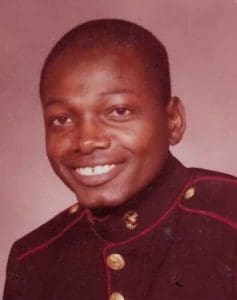 Samuel Ikran "Sam Carr" Ryan passed away on Monday, Nov. 27, in Yuma, Ariz. He was 57 years old. He died of complications resulting from a rare form of cancer (multiple myeloma).
Born on the island of Antigua, Sam grew up on St. Croix. He attended the Elena Christian Junior High School and graduated from Central High School in 1980. After graduation, he attended Barbara Scotia College for a brief period before joining the U.S. Marine Corps. He served in the military for almost 12 years then and lived in Yuma, Ariz., until the day of his demise.
He is survived by his two sons: Samuel Ikran Ryan Jr. and Damian Ryan; mother, Josephine Payne; siblings: Janice Ryan-Arnold, Nigel F. Maynard, James L. Payne, Delbert Payne, Worrell Payne, Emerald Payne Lake, Gloria Payne-Roberts, Denley Kimba Payne, Henderson Payne, Katie Payne Isaac, Claudia Payne-Anthony, Fitzroy Payne and Renee Payne; niece, Rowan Osheia Lewin Payne (Germany); and sister-in-law, Stephenie Brooks-Maynard.
He is also survived by his brother-in-law, Theophane Arnold; aunts: Florence Weeks (Montserrat), Sarah Dubery (London) and Grace Weeks (St. Maarten); special friends, Augustin "Mackey" Webster, Mona Barnes, Joseph F. Hawkins, Eleanor Estrada, Franklin and Noella Thomas, Sonia Maynard-Liburd, Lorna Pearly Rhymer, the Bully family, and other relatives and friends too numerous to mention.
The viewing will begin at 10 a.m. followed by a funeral service at 11 a.m. on Thursday, Dec. 21, at Peter's Rest Seventh-day Adventist Church. Interment will be at Kingshill Cemetery.