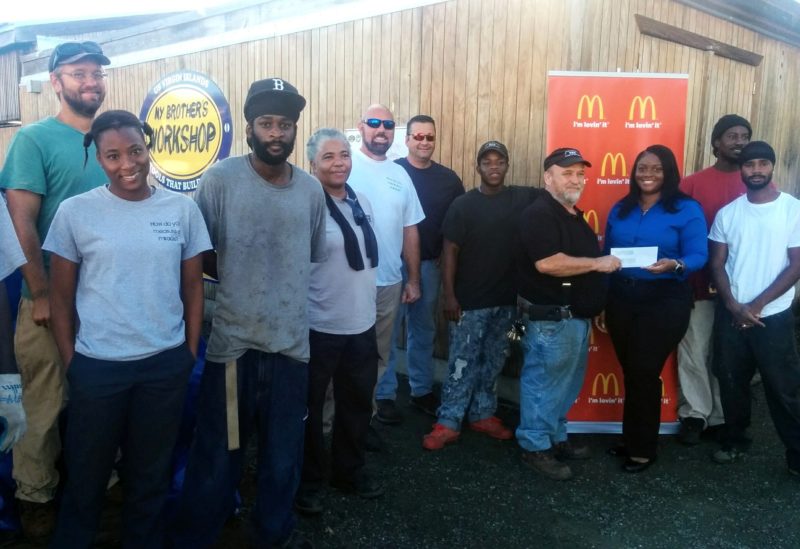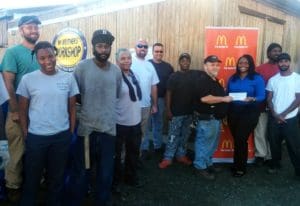 McDonald's presented a donation this week of $5,000 for construction supplies to My Brother's Workshop on St. Thomas for their hurricane rebuilding efforts in the community. My Brother's Workshop staff and trainees have been hard at work removing debris, repairing roofs, securing property and installing tarps on homes of those in need on St. Thomas and St. Croix.
"Thanks to McDonald's, we are able to purchase more lumber, plywood and building supplies to continue our work for local families. There is still a lot of work to be done, and this money will help us get the supplies we need," said Jenny Hawkes of My Brother's Workshop.
To help the donation go further, the Brunt family and MSI Building Supplies has pledged to stretch the McDonald's donation with supply discounts. Tom Brunt applauds the McDonald's donation saying, "Many families will have safe, dry homes for the holidays thanks to McDonald's generosity. We are happy to be a partner in this very special project."
McDonald's also donated $2,000 worth of much needed supplies to the Queen Louise Home for Children including pillows, sheets, shampoo and everyday essentials. And to spread some holiday cheer, stocking stuffers were included for all the kids.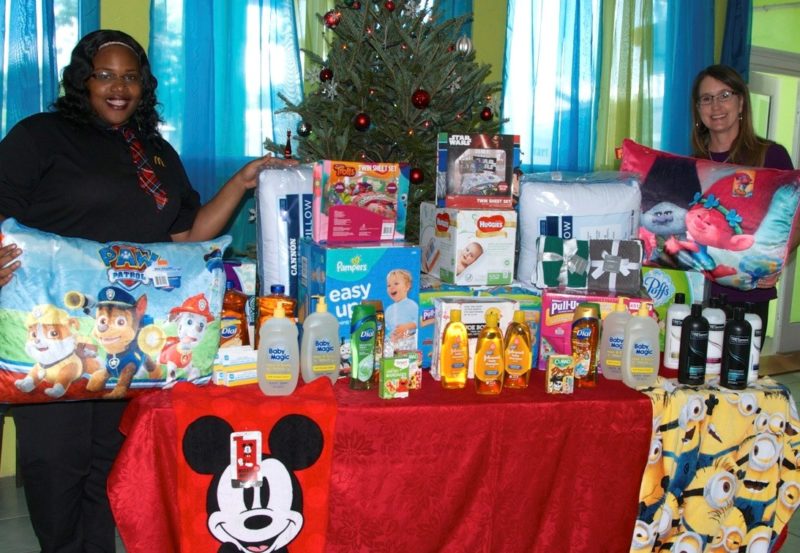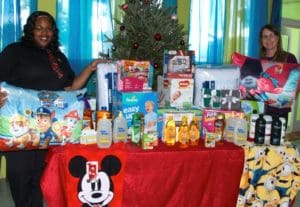 "We sincerely appreciate McDonald's generous donation of supplies and Christmas trinkets for the children. McDonald's has been an incredible partner in raising awareness for the children at Queen Louise Home, and these gifts will bring lots of holiday cheer for our season celebrations." said Dana Holtz of Lutheran Social Services, manager of the Queen Louise Home.
"These gifts will bring comfort and joy to the kids for their holiday celebrations. Even as we are all faced with daily challenges after the storms, it is good to keep the Christmas spirit alive for our children," said Rose Charles, restaurant manager for Arcos Dorados (McDonald's parent company).
"McDonald's is committed to supporting our communities. We partnered with these charities to help more families and children have a happier holiday season. Together we can make a difference," said Aletia Hodge, St. Thomas operations manager for Arcos Dorados.
The McDonald's restaurants currently open are Tutu Park and Frenchtown on St. Thomas, as well as Villa La Reine, Golden Rock and Sunny Isle on St. Croix.