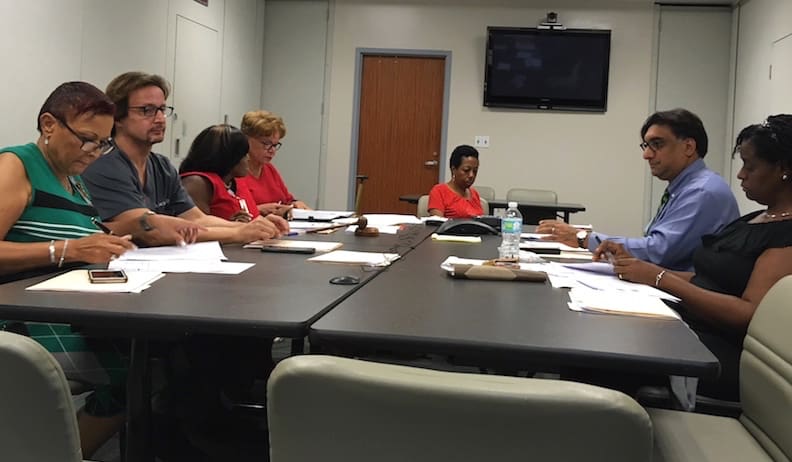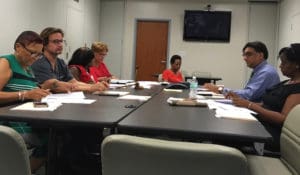 The Gov. Juan Luis Hospital should begin receiving an initial disbursement from its $22 million FEMA loan in a week to 10 days, hospital Chief Financial Officer Deepak Bansal told the governing board Thursday.
The community disaster loan was approved by the V.I. Legislature and the territorial board, as well as the U.S. Treasury and FEMA. The loan calls for a 20-year payback with no payments the first two years and interest-only for the next three years. After that, the loan will be amortized at less than 3 percent for the rest of the term.
The loan draw-downs can be used for debts accrued since Hurricanes Irma and Maria struck the territory in September, Bansal said, but not to pay past due bills. Current income and allotments from the V.I. government can pay past obligations, however, Bansal said.
Patient census and revenue is down, according to Bansal, but he did not give any financial income or expense numbers. He did say that $550,000 is needed to pay the Government Employees Retirement System and another $160,000 to pay for leave accrued by staff members laid off by the hospital since the storms. Bansal said FEMA grants can be awarded to cover the cost of employee overtime since the storm and moving operations to the VICC.
Dozens of employees have lost their jobs due to downsizing and the lack of serviceable infrastructure. Currently, only the first floor of JFL is being utilized, and rooms at the adjacent V.I. Cardiac Center are being used for surgery and patient care while a temporary tent hospital is being constructed.
In other action, the board:
– Approved medical staff privileges for four emergency room physicians, one physician each for OB-GYN, general surgery, and internal medicine. One nurse practioner was approved also for OB-GYN.
– Approved hiring two neonatologists full-time who had been temporary employees. Bansal was given permission to hire two accountants to help manage and oversee the FEMA loan and any grants that might be received.
– Recently elected board chairwoman Vera Falu announced the hospital's new motto: "Shooting for Perfection, Settling for Excellence." She told the board the motto would be applied to staff and board members alike in attire, demeanor and daily operations. She advised that Chief Executive Officer Wanda Ruben is the only spokesperson for the hospital and she will be the only spokesperson for the board.
Falu handed out committee assignments along with a schedule of meeting dates for next year. The new board officers are Falu; Troy de Chabert-Schuster, vice chair; Theresa Frorup-Alie, treasurer; and Aida Bermudez, secretary.
The other board members attending the meeting were Philip Arcidi and Dr. Olivine Anne Treasure. Arcidi, Treasure and de Chabert-Schuster attended by audio conferencing.