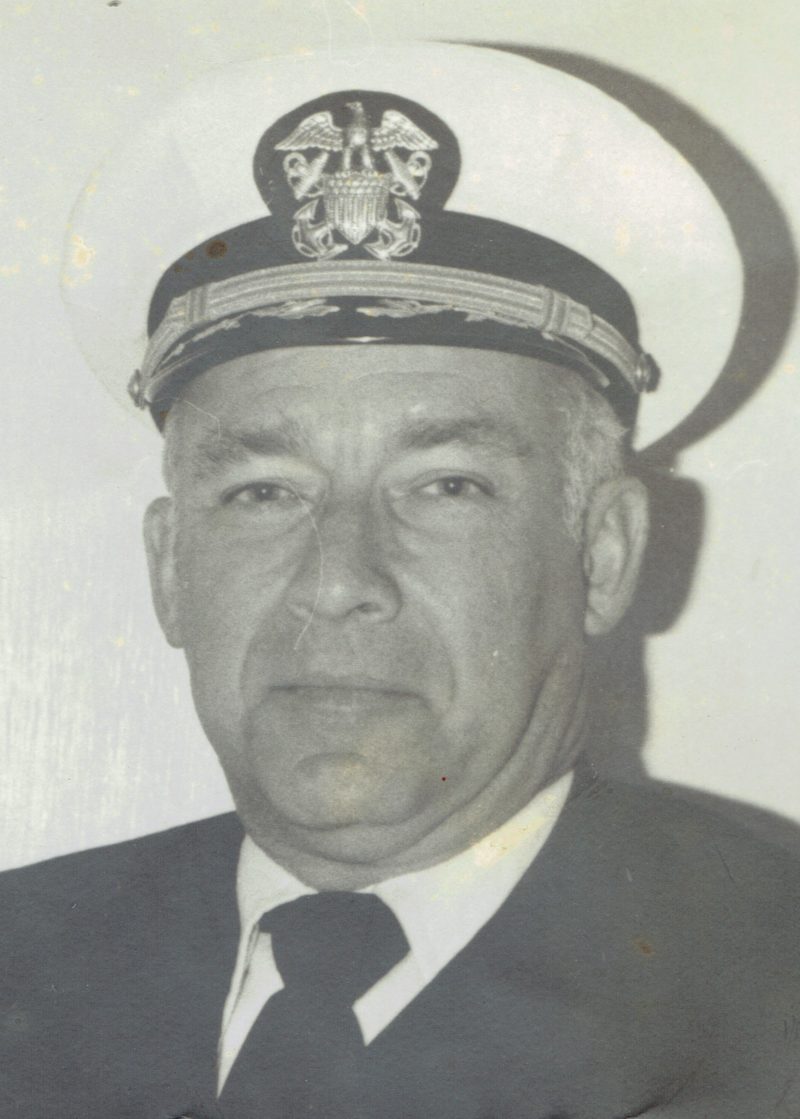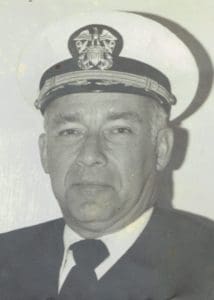 Capt. Stiles F. Stevens, CEC, U. S. Naval Reserve – Retired passed away peacefully on Dec. 3 in Norwood, Mass., of natural causes. He was in his 88th year and was a resident of both Christiansted, U. S. Virgin Islands, and Westwood, Mass.
He was born on Oct. 11, 1929, to Anna Elizabeth (Schlegal) and Stiles Stevens in New Haven, Conn. When he was two years old, the family moved to North Haven, Conn., which he subsequently called his hometown.
He was predeceased by his parents; his brother, Robert; and his first wife of 40 years, Claire M. (Burke) Stevens.
He has left to mourn: his second wife of almost 16 years, Virginia Lee (Wilder) Stevens; one nephew; the congregation at the Sacred Heart Chapel (of the Holy Cross Catholic Church Parish), Christiansted, St. Croix; and friends at his favorite watering holes on St. Croix and in the Boston area.
He attended Center Elementary School where he was local representative to the American Legion Boys' State at Storrs, Conn. He then attended Lyman Hall High School in Wallingford, Conn., where he was treasurer of his junior class and president and valedictorian of his senior class. In June, 1951, he was graduated summa cum laude from the University of Connecticut with a Bachelor of Science in Civil Engineering. During this time, he was invited to become a member of Chi Epsilon (honorary civil engineering fraternity), Tau Beta Pi (honorary engineering fraternity) and Society of the Sigma Xi (honorary research fraternity). He then attended Massachusetts Institute of Technology and was graduated in June, 1953, with a Master of Science (S.M.) in Civil Engineering, with dual majors in structural engineering and geotechnical engineering.
In July, 1953, he enlisted in the U. S. Naval Reserve. In November, he was commissioned as an ensign, Civil Engineer Corps, and was assigned to nearly four years of active duty. He first tour of duty was with the Construction Battalion Maintenance Unit No. 101 (CBMU 101), headquartered in Korea, and he was assigned to construct and maintain aviation support and logistic facilities for the Third Marine Air Wing. With the cessation of hostilities in Korea and in preparation of the Marine Air Wing deployment, CBMU 101 was sent to Japan to construct and maintain similar facilities, initially at Naval Air Station Atsugi and then at Naval Air Station Iwikuni.
His second tour of active duty was as assistant public works officer at the Naval Underwater Ordnance Station in Newport, R.I. (during World War II, known as Naval Torpedo Station, Newport). After release from active duty in February, 1957, his inactive duty military assignments included increasing levels of command with reserve Seabee and civil engineering units, generally along the eastern seaboard. During this time, he became an active member of the Association of Naval Civil Engineering Officers with world-wide membership. His final military assignments included the organization and subsequent implementation of a wartime construction management program in the Mediterranean/Middle East region under the command of the Commander-In-Chief Naval Forces Europe headquartered initially in London and then in Naples.
Captain Stevens retired from the U. S. Naval Reserve on Sept. 30, 1984, completing 31 years of commissioned service. In his civilian career after active military duty, he joined Charles A. Maguire and Associates, with offices in Providence, Boston and Hartford, as a civil engineer. He became chief geotechnical engineer in the Boston office in 1957 and subsequently in the Hartford office in 1960. During this period, he was responsible for the geotechnical and foundation design aspects of several sections of the National Highway System, including Route I-95 in Providence, Route I-91 in North Haven, Conn., and Route I-84 in Hartford and Waterbury, Conn. During the 1960s and 1970s, he was in charge of the foundation design of the Neponset River Bridge and approaches in Boston and Quincy, the Moral Container Port Expansion in Charlestown, the NASA Electronics Research Center in Cambridge and the Amelia Earhart Flood Control Dam and Navigation Locks.
During this time, he was a member of many civil engineering and marine related construction organizations including the Deep Foundation Institution (a charter member and initial parliamentarian), the American and Boston Societies of Civil Engineers, the Society of American Military Engineers and the National Society of Professional Engineers. In addition to these major projects, he was responsible for the civil and geotechnical foundation design of many industrial, marine (harbor) and commercial facilities throughout the Central and Eastern United States.
He also provided specialized expertise to the Armada de Chile for the repair and retrofit of earthquake-damaged port facilities in Chile, and to the U. S. Army Corps of Engineers for hospital and other logistical installations along the Eastern Seaboard. During his final major assignment, he served as the vice-president for international projects in charge of the civil engineering portion of the design-build contract for the construction of major oil storage and transportation facilities at a new harbor location in Port Harcourt, River State, Nigeria.
He retired from the several engineering successors of the Maguire organization in 1982 after 25 years of engineering and administrative roles, and commenced consulting design services to several entities in the general Boston area, including engineering and construction firms and local law offices. He provided construction advisory services to the Massachusetts Attorney General's Office in relation to real estate activities and for expert witness testimony in heavy construction-related court disputes. During this time, he also provided legal and construction advice in many disputes with the Boston and Providence chapters of the American Arbitration Association.
Capt. Stevens retired from his engineering and consulting activities in the early 2000s and relocated his legal residence from Westwood to St. Croix, U. S. Virgin Islands, for the remainder of his retired years. As per his wishes, he will be cremated, and his cremains will be interred at the Arlington National Cemetery with full military honors. For guestbook, please visit www.folsomfuneral.com