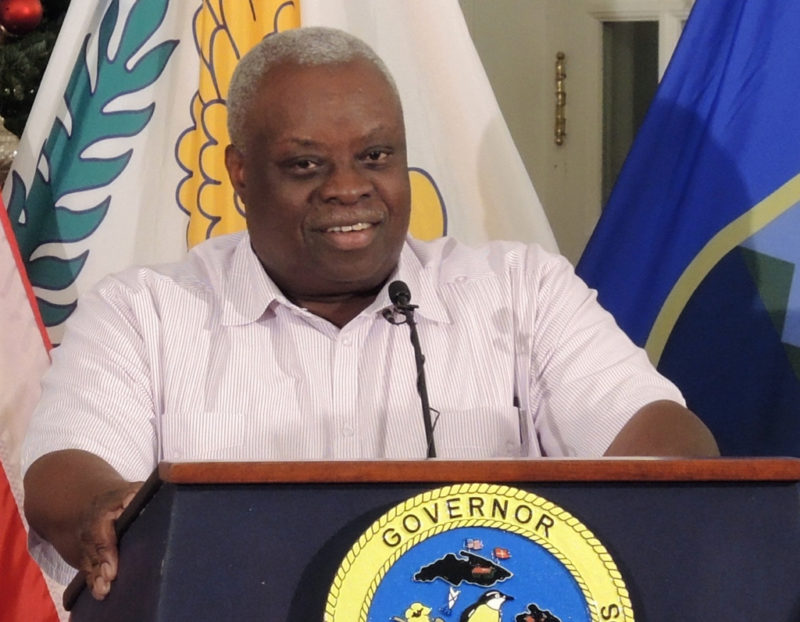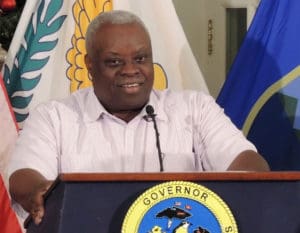 A burn permit has been issued for the island of St. Croix to allow FEMA and the Army Corps of Engineers to burn debris left over from the two devastating hurricanes that pounded the territory in September, Gov. Kenneth Mapp announced Monday night, saying he will not sign the bill passed by the Senate to ban such burning.
Burning the downed trees and other vegetation will eliminate the waste before March 20 the deadline to get rid of waste.
"The Army Corp of Engineers will be using extremely high heat for the incineration and there will be an air curtain," Mapp said. "The EPA is requiring monitors to be put up all around the area in neighborhoods where the incineration will take place, and if the air quality exceeds the allowable standards, the burn will have to be extinguished and you have to try again," Mapp said at a Government House news conference.
Mapp said if the vegetation accidentally caught fire, there would be no air monitors measuring the air quality around the blaze. The V.I. fire services lack the resources to extinguish the magnitude of fire that could ignite by accident if the vegetation was left undealt with, he said.
During what Mapp said would be his last regularly scheduled post-hurricane news conference, the following items also were discussed:
– Mapp announced that 55 percent of the territory now has power restored. While the goal is still to have 90 percent of the territory connected by Christmas, currently 46 percent of St. Croix is restored, 61 percent of St. Thomas and 67 percent of St. John, while Water Island is 98.3 percent restored. WAPA has partnered with a local company in order to remove old poles that are not part of the rebuild of the new power structure.
– 50 new flagmen jobs have been added to the government of the Virgin Islands. Anyone 18 years of age or older can apply, and there is no need to have a GED or high school degree. The pay is $10.25 an hour and more than eight hours of work will be available per day. Those who are interested can go to WAPA's offices on St. Croix or St. Thomas, or call 340-773-2250 on St. Croix or 340-774-1424 on St. Thomas.
School crossing guard vacancies will be posted soon.
– Federal Coordinating Officer of FEMA Region II Bill Vogel announced the deadline for Virgin Islanders affected by the storms to register with FEMA is Jan. 8. Those interested can register online at DisasterAssistance.gov or call 800-621-3362. Those not sure if they registered or who had trouble registering due to communication issues can go online or call the number to obtain assistance, Vogel said.