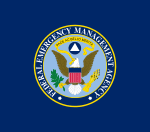 Due to a decline in activity at the Disaster Recovery Center (DRC) at the Fire Station in Cotton Valley on St. Croix, the last day to visit this location will be on Wednesday, Dec. 13, according to a press release from FEMA.
Survivors of hurricanes Irma and Maria have eight remaining DRC locations they may visit across the territory. DRCs offer in-person support to individuals and businesses who suffered damages from the hurricanes. Recovery specialists from the Federal Emergency Management Agency (FEMA) and the U.S. Small Business Administration (SBA) are available to help anyone who needs information or guidance in filing an application.
The eight remaining recovery centers are open from 8 a.m. to 5 p.m., Monday through Saturday, at the following locations:
St. John
Cruz Bay at the U.S. Virgin Islands Legislature, St. John Annex, 1D Cruz Bay
Coral Bay at the Town & Country Building, 8-1 Estate Emmaus
St. Croix
Christiansted at St. Peter's Episcopal Church, 38-44 Castle Coakley
Frederiksted at the Rotary Club West, 40 KA-KD Estate LaGrange
Christiansted at the Old Post Office Building at Church and Company streets.
St. Thomas
Charlotte Amalie at the former Scotiabank, 81 CC&DD Kronsprindsens Gade
Charlotte Amalie at Tutu Park Mall, 4605 Tutu Park Mall, Suite 233
Estate Bordeaux at the Bordeaux Farmers Market, 109 East Bordeaux
Survivors do not have to visit a DRC to register for FEMA assistance. They may register online at www.DisasterAssistance.gov or by calling 800-621-3362. Individuals who have a speech disability or hearing loss and use TTY should call 800-462-7585 directly. Those who use 711 or Video Relay Service (VRS) may call 800-621-3362.
These toll-free telephone numbers operate from 7 a.m. to 11 p.m. (local time) seven days a week. Operators are standing by to assist survivors in multiple languages.