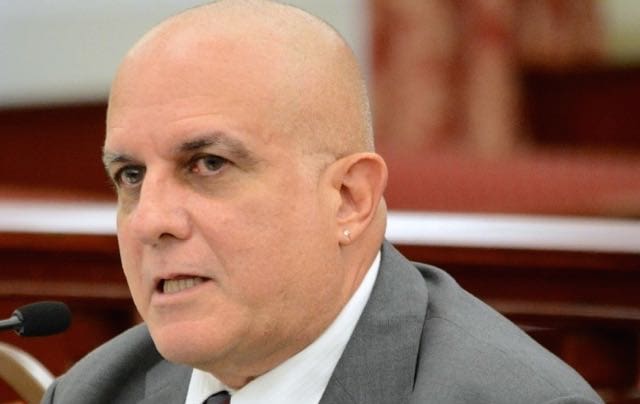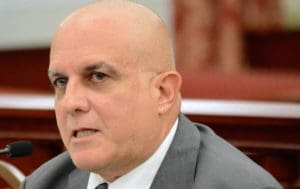 Virgin Islands Inspector General Steven van Beverhoudt said Friday that his office was getting close to normal operations after almost three months after a pair of hurricanes threw "normal" out the window.
One difficulty holding back his staff of 17 was the inability to access the server that held most of the office files, he told the Source Friday. The room holding that server lost part of its roof during Irma. The server was still having problems early last week, but Beverhoudt indicated it was now fully operational. He said his staff has been working through audits with only paper files since early October.
The office on St. Croix where three members of his staff work suffered severe damage to all of its furniture. While the furniture is being replaced the staff is working around a table.
The storms set back the release of several audits and the beginnings of new audits.
According to its mission statement, the goal of the Office of the Virgin Islands Inspector General is to "promote economy efficiency and effectiveness, and to further the prevention of fraud, waste and abuse in the administration of the programs and operations of the Government of the United States Virgin Islands."
Beverhoudt said all the field work has been done on audits of the Casino Commission, Board of Education and the use of credit cards by the executive branch of the government. Another audit, the second in a pair on the territory school lunch program, has been written up, but because of the storms has yet to be posted to the office's website.
He expects the three audits that have not yet been written up to be completed early next year.
In January his office had expected to begin audits of the Waste Management Authority, the Juan Luis Hospital and the use of credit cards by other government agencies. He did not give a date when those audits would be done.
Another audit, one the Inspector General is doing in conjunction with the U.S. Department of the Interior on the Public Finance Authority, has apparently hit a snag. That audit was scheduled to be released in September, but reportedly some responses from the authority were not received before the storms.
Beverhoudt has served as Inspector General since the office was created out of the V.I. Bureau of Audit and Control in 1999.