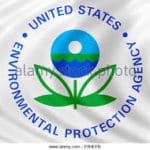 EPA Announces Free Household Hazardous Waste Drop-Off Events
The U.S. Environmental Protection Agency (EPA) will host Household Hazardous Waste (HHW) free Drop-Off Events on St. Croix.
The EPA encourages people to protect their families from certain household items that can pose risks if not handled properly. The EPA is here to help. If anyone has hazard waste, bring it to EPA's drop-off locations, so EPA can dispose of it properly.
One-Day Temporary Collection Sites will be open 8 a.m. to 4 p.m.
Saturday, December 2, at Cheeseburgers in Paradise
Saturday, December 9, at The Home Depot
Saturday, December 16, at Sandy Point National Wildlife Refuge
Regular Collection Center are open seven days per week between 8 a.m. and 5 p.m. at Evelyn M. Williams Elementary School
Instructions: household hazardous waste must be separated before visiting the collection sites above.