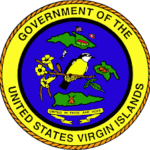 The Office of the Governor's Americans with Disabilities Act reminds parents of students enrolled in IEPs (Individualized Education Programs) that their child's IEP continues to remain valid. Services identified on the student's IEP must be provided to each child.
The child's IEP is a legal document that identifies the child's learning needs, the services the school will provide to the child and how the child's progress will be measured.
If there are any questions, contact Ms. Russell, the V.I. Territorial ADA coordinator, at 227-2348.