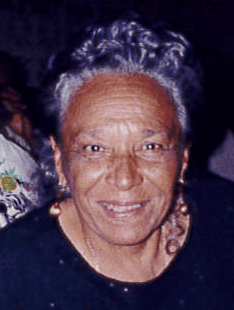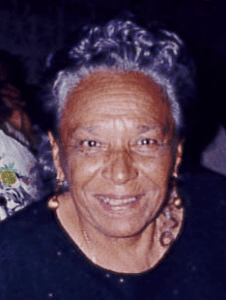 Olga Theresa McIntosh died on Tuesday, Nov. 21, at Herbert Grigg Home for the Aged. She was 83 years old.
She is survived by her husband, Robert E. McIntosh; daughters: Eugenia Simmonds and Karen McIntosh; son: Raymond "Mash" McIntosh; grandchildren: Alphonso Garvey, Steve Simmonds Jr., Jeaneve Simmonds, Shakema Jacobs, Shaleem Williams, Kadysha Schoonmaker, Raymond Shaw, Shaveem Roberts and Unika McIntosh; great-grandchildren: Allen Garvey, Alijah Garvey, Layla Jacobs, Leyton Jacobs, Shalayah Williams and Khadin Baker; and sister, Leona Varlack.
She is also survived by brothers: Carlos Steele, Kenneth Steele, Edward Francis and James Santana; son-in-law, Steve A. Simmonds; brother-in-law, Michael McIntosh; sisters-in-law: Myrna Sylvester, Cheryl McIntosh and Gerraine Winkfield; special friends: Marcela Saldana, Myrna Sylvester and Luz Armstrong; cousins and other relatives: the Gardine family, the Pena family, the Belardo family, the Steele family and the Santana family; as well as other relatives and friends too numerous to mention.
A viewing will be held at 9 a.m. and a funeral service at 10 a.m. Thursday, Nov. 30, at James Memorial Funeral Home Chapel. Interment will follow at Kingshill Cemetery.