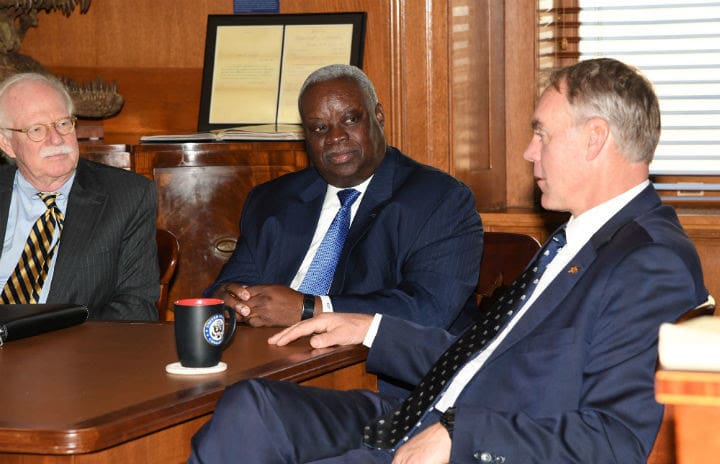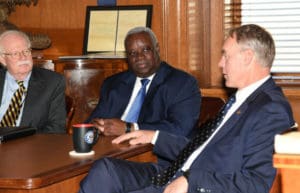 Gov. Kenneth Mapp met with U.S. Secretary of the Interior Ryan Zinke Thursday to discuss hurricane response and recovery in the U.S. Virgin Islands, according to a news release from the Interior Department.
"Recovering from natural disasters requires a team effort, and the Department of the Interior is absolutely committed to helping the Virgin Islands return to normal," Zinke said. "Our Insular Affairs team has been working around the clock to provide relief to those ravaged by hurricane, and we will continue these efforts in the weeks and months to come."
Topics discussed by the two included the re-opening of Virgin Islands National Park on St. John. Mapp outlined recovery effort taking place and gave first-hand accounts of how the islands are clearing debris, restoring power, and opening schools.
"Our recovery efforts with our federal partners has truly been productive," Mapp said. "We have made great strides since being hit by two category five hurricanes, and the people of the U.S. Virgin Islands are benefiting from our partnership. We look forward to our continued working relationship with the Department of the Interior and other federal agencies as we we build a better, stronger, and more resilient United States Virgin Islands."