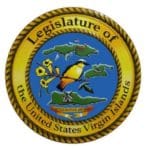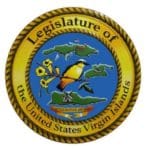 In response to numerous inquiries, Sen. Jean Forde is providing information for Virgin Islands residents who wish to appeal a denial of federal Disaster SNAP benefits. Thousands of residents have applied to receive benefits under the Disaster Supplemental Nutrition Assistance Program, commonly called D-SNAP. However, some individuals have been denied based on various criteria, and Forde has sought out the following information for those who wish to appeal.
"In practically every federal eligibility decision, there are provisions for an appeals process, and every person has a right to file a request for reconsideration," said the senator.
According to Forde, there are three avenues to appeal a denial of benefits for the D-SNAP program.
The first is to speak to the Eligibility Supervisor at the site where the initial application was submitted.
The second avenue is to call the V.I. Department of Human Services at 774-2399, ext. 4380, to speak to a representative.
Lastly, one can fill out a Request for a Hearing form and submit it to the Department of Human Services within 90 days of the denial at the following address:
Director of Program Operations, Division of Family Assistance, 1303 Hospital Ground, St. Thomas, VI 00802