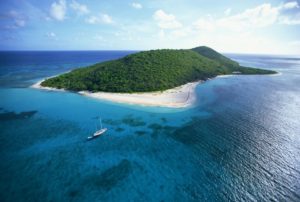 The facilities division of the National Park Service at Christiansted this week began pumping out the public rest room vault toilet facilities located at Buck Island Reef National Monument.
The vault toilet facilities are located at Dietrich's Picnic area and West Beach Picnic area. Work was scheduled to begin Monday and continue through Nov. 22.
There will be a work boat and small work barge anchored east of the National Park Service pier and the pier and Dietrich's picnic area will be closed to public access during pump out operations, according to the Park Service news release.
After Dietrich's Picnic area is complete, work was scheduled to begin West Beach Wednesday and the work boat and barge will anchor at the beach.
The National Park Service asked visitors to keep boating operations, swimming and visitors on the island outside the work area. The work area will be marked with orange buoys in the water and orange construction fencing on land.
Once pumping is completed the National Park Service will begin repairs to the vault toilet facilities and the restrooms will re-open to the public when hurricane damage repairs to the picnic areas are complete, according to the news release.