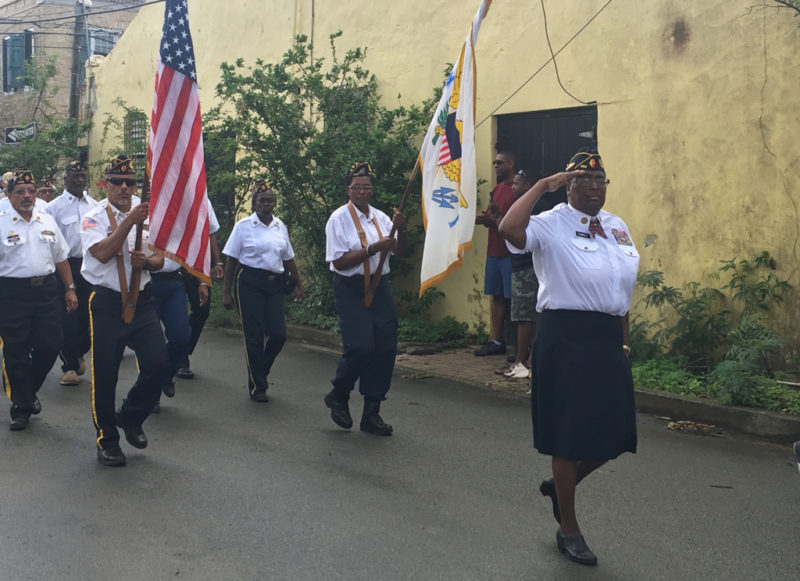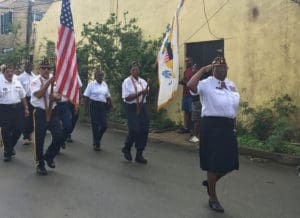 Virgin Islanders pulled up chairs along King Street in Federiksted Saturday to watch military service members, led by the Virgin Islands National Guard 73rd Army Band, parade through town in St. Croix's Veterans Day observance, an event that paid special attention to women veterans in the territory.
Following the parade, Gov. Kenneth Mapp, Delegate Stacey Plaskett and several service members shared personal experiences and thanked veterans, specifically honoring women.
Director of Veteran Affairs Patrick Farrell thanked women who serve or have served, and stressed that "the Office of Veterans Affairs is trying to put veterans first not just today, but every single day."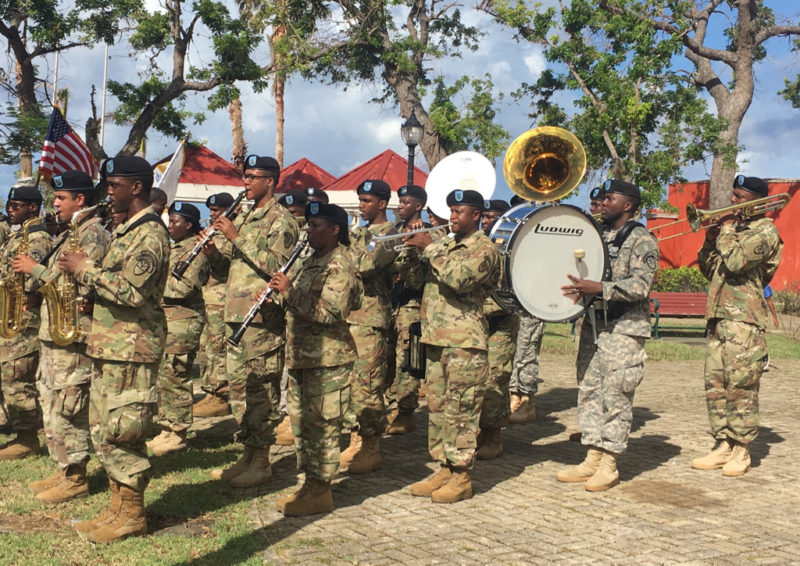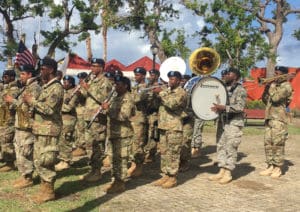 Farrell joined Mapp and a visiting representative from San Juan to present a certificate of appreciation to V.I, National Guard Brigadier General Deborah Howell for her service. Howell is leading the National Guard in its participation in the hurricane relief efforts in the territory.
Howell praised the efforts in the territory.
"Response and recovery operation as one of the biggest joint exercises conducted in this region," she said.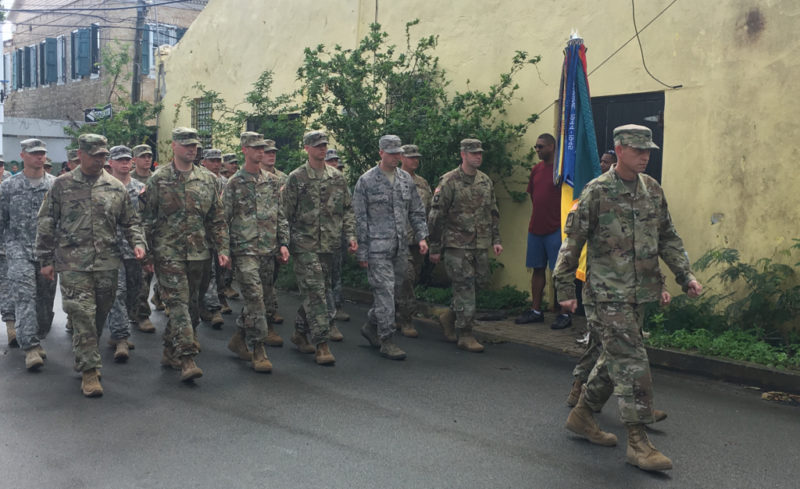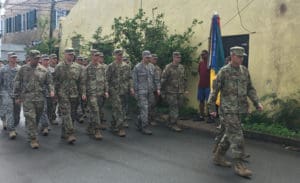 Many women participated in Saturday's parade, which included local service members and out-of-state visitors from as far away as Alaska. Out-of-state service members are on St. Croix as a part of the ongoing relief efforts in the wake of hurricanes Irma and Maria. Local school groups participated as well.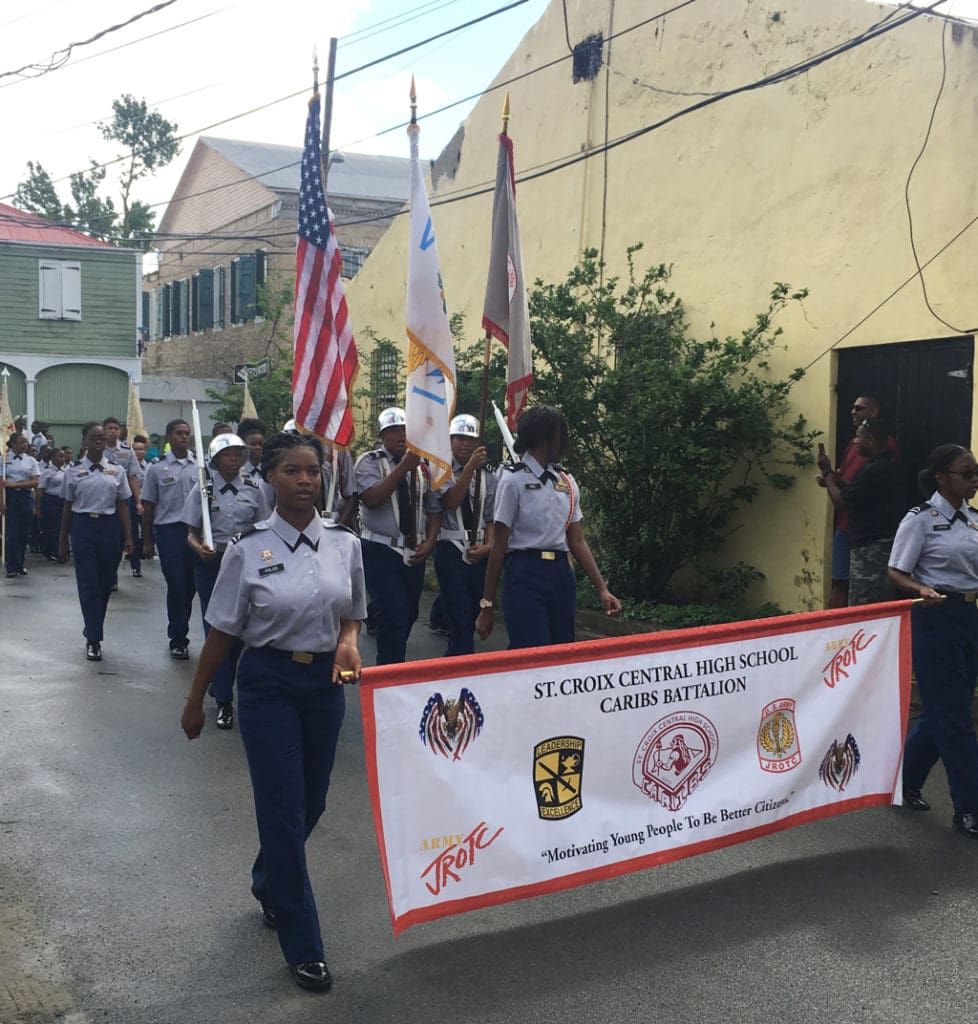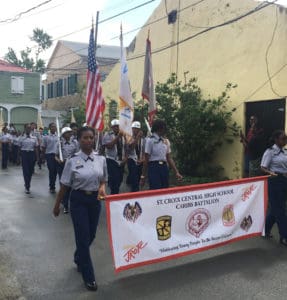 According to the Howell, 40 percent of the V.I, National Guard's soldier are women, as are 48 percent of the airmen, and 40 percent of the leadership roles are occupied by women. These numbers are far higher than the average overall numbers for the U.S. According to Commander of the 19th District Charles David, 230,000 women are serving in the armed forces, with an additional 190,000 in the Reserves and National Guard, about 8 percent of the total. He expects those numbers to continue to increase, reaching 15 percent by 2035.
Major Kathleen Parris, the keynote speaker, shared some of her personal experiences she has encountered during her service, highlighting many of the sacrifices she and other service members have endured.
Veterans were also recognized at the St. Thomas Veterans Day Parade on Saturday afternoon. Mapp attended both parades.