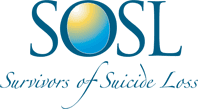 On Saturday, Nov. 18, the University of Virgin Islands Psychology Club and Jared's Keepers Foundation Inc. will host the International Survivors of Suicide Loss Day in Northwest Wing, Rooms 102-103, on the St. Croix campus. The event is free. Registration will start at 9:30 a.m.; the event will begin at 10 a.m. and conclude by noon.
This will be the 19th annual event of this kind, which has grown from a few locations within the continental United States to a worldwide event with thousands of locations. The Psychology Club has been a sponsor since 2011, and it is the first Survivor Day event in the Caribbean.
This is a day for hope, healing and support from those who are survivors of suicide loss. This year's film is entitled "The Journey: A Story of Healing and Hope." It is about the suicide loss experience. There will also be a new follow-up featurette, "The Journey Revisited," which is about six of the people from the film three years ago reflecting on how their grief and healing journey is evolving.
Deb Martin, founder of Jared's Keepers Foundation Inc., a suicide prevention and awareness effort focused on teens, said, "I lost my only child, Jared, to suicide at age 17, and it is my goal to keep other parents from feeling the pain I live with each day. This day has brought me close to others here on St. Croix who have also lost friends and loved ones to suicide. Suicide is one of the only things in life that does not discriminate for any reason."
All are invited.