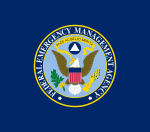 The Disaster Recovery Center (DRC) at the New Hotel Company Omar Brown Fire Station on St. Thomas will close permanently at 5 p.m., Saturday, Nov. 11, and a new recovery center will open on Monday, Nov. 13.
The new DRC will be located in Charlotte Amalie at the former Scotiabank, 81 CC&DD Kronprindsens Gade.
Like all recovery centers across the islands, it will be open from 8 a.m. to 5 p.m. on Monday through Saturday until further notice.
Recovery specialists from the Federal Emergency Management Agency (FEMA) and the U.S. Small Business Administration (SBA) are available to help homeowners, renters and small business owners register for assistance. The specialists can also provide information on the federal aid that is available and answer questions.
Two other recovery centers are also open on St. Thomas at:
Charlotte Amalie at Tutu Park Mall, 4605 Tutu Park Mall, Suite 233
Estate Bordeaux at the Bordeaux Farmers Market, 109 East Bordeaux
Survivors have until the Dec. 18 deadline to register with FEMA for assistance. Survivors with connectivity may register at www.DisasterAssistance.gov or by calling 800-621-3362. Individuals who have a speech disability or hearing loss and use TTY should call 800-462-7585 directly. Those who use 711 or Video Relay Service (VRS) may call 800-621-3362.
These toll-free telephone numbers operate from 7 a.m. to 11 p.m. (local time), seven days a week. Operators are standing by to assist survivors in multiple languages.