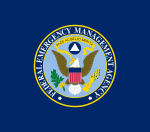 Hurricane survivors who receive federal disaster assistance will not pay additional taxes, lose their Social Security or disability benefits or face a reduction in benefits from any other income-based program.
Virgin Islanders affected by Hurricane Irma or Hurricane Maria may be eligible for grants through the Federal Emergency Management Agency's (FEMA) Individual Assistance program for temporary housing, emergency home repairs, the replacement of damaged personal property and other disaster-related needs, such as medical, dental or transportation costs, not covered by insurance or other grants. Eligibility for assistance is not dependent on income.
The grants are not considered additional income by the Internal Revenue Service and, therefore, will not be taxed. Furthermore, FEMA disaster assistance will not jeopardize Social Security or Medicare benefits, and it will not affect an applicant's eligibility for Medicaid or SNAP food benefits.
"A federal grant has no effect on a survivor's benefits or sources of income, so please go ahead and register with FEMA," said Federal Coordinating Officer William Vogel. "Virgin Islanders don't have to sacrifice their benefits in order to receive FEMA disaster assistance."
Virgin Islanders who have not yet registered with FEMA can do so at any of the nine Disaster Recovery Centers across the islands, online at www.DisasterAssistance.gov or by phone at 800-621-3362 or (TTY) 800-462-7585. Those who use 711-Relay or Video Relay Services should call 800-621-3362.