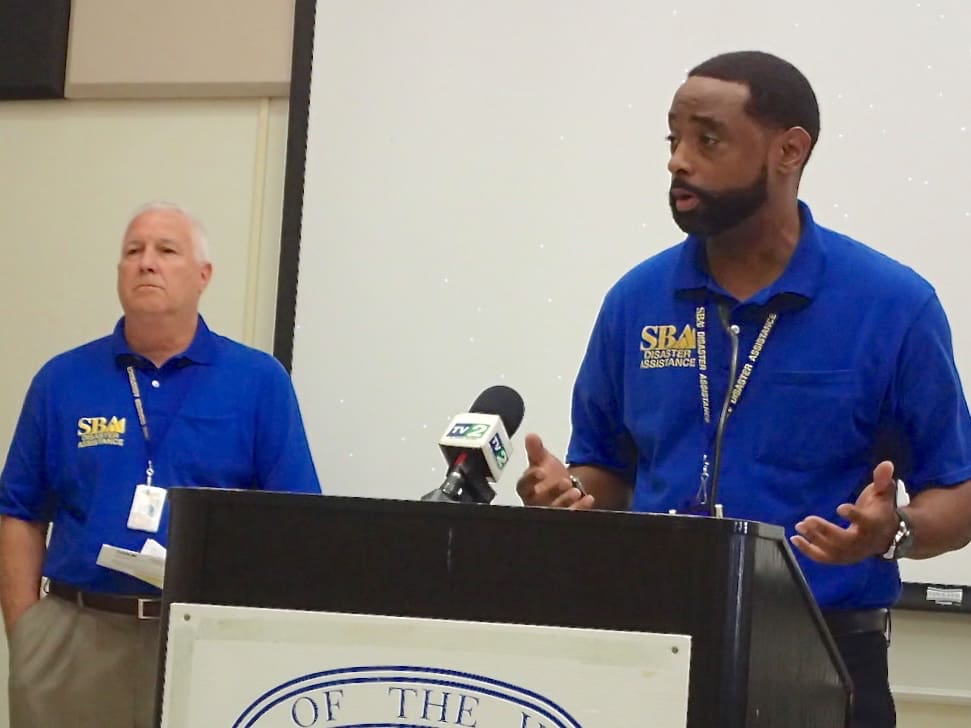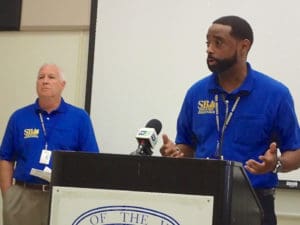 Since Hurricane Irma struck the U.S. Virgin Islands, FEMA has spent $7.5 million in the territory, the Small Business Administration has approved more than $33 million in loans and the V.I. Labor Department has processed almost 3,000 unemployment applications.
And, officials said Tuesday they are prepared to extend more financial aid to Virgin Islanders through grants and loans to help recover from the two category 5 hurricanes in September.
The second FEMA/SBA/VIDOL business recovery information session, held Tuesday at the University of the Virgin Islands St. Croix campus, included representatives from the two federal agencies and the local government. They updated attendees about services and encouraged residents to apply for assistance before the deadlines of Nov. 23 for the Blue Roof Program, Dec. 18 for FEMA and SBA funds and Dec. 29 for FEMA unemployment assistance.
FEMA
According to FEMA's Luis Soto there is no minimum and no maximum financial requirement to request aid from FEMA although there is a maximum grant amount.
"My message is always to register," he said, explaining help is not available without registering.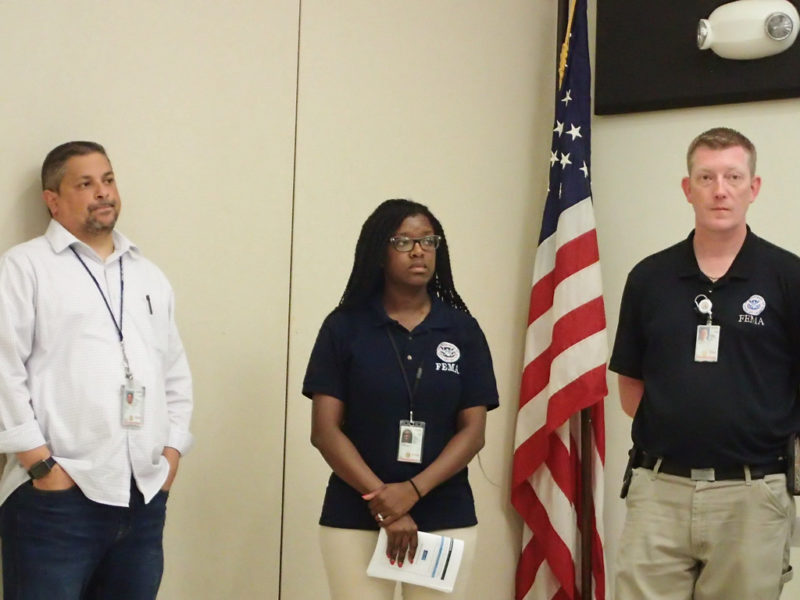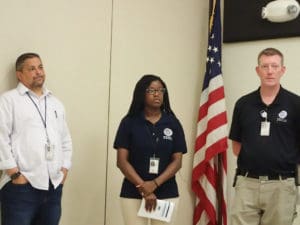 Soto's co-worker, Fritzmarie Cesar, added that Virgin Islanders should apply, document everything and move on towards recovery while waiting for an inspection which may take 30 days or longer.
Elston George of the VIDOL said Virgin Islanders who don't qualify for unemployment benefits might qualify for FEMA's Disaster Unemployment Assistance program. Farmers, fishers and other small business owners may receive funding for lost income due to the hurricanes. The Labor Department will accept applications until Dec. 29. More information can be found at the FEMA website or Facebook page.
Chad McCormick of FEMA said the time lag on processing requests is due to the number of disasters in the last few months – Texas, the Virgin Islands, Puerto Rico and California. More than 4.5 million applications have been received in just two months, he said.
Residents who visit a FEMA center will be able to dispel rumors such as "everybody is getting $500," or "FEMA is replacing all generators," McCormick said. Requests are approved or denied based on the individual's needs and qualifications.
The FEMA recovery centers will be closed now on Sundays, with hours Monday through Saturday from 8 a.m. to 5 p.m.
Small Business Administration
SBA public affairs specialist Kelvin Nelson said although interest is charged from the inception of the loan, the first payment is not due for 12 months if the borrower wishes. He discussed the low-interest, long-term loans for businesses, homeowners and non-profit organizations.
Personal loans are available for as much as $200,000 with interest rates as low as 1.75 percent and businesses can apply for loans up to $2 million at interest as low as 3.305. Likewise, non-profits can receive as much as $2 million as low as 2.5 percent interest. Loan repayment can be extended as long as 30 years. Applicants can meet with a loan officer at the newly opened SBA office in Sion Farm Shopping Center or at SBA.gov.
"Don't wait on insurance, start the process," Nelson said, explaining that residents can take six months to accept or turn down a loan or request a lower amount if they desire.
VIDOL
Labor Commissioner Catherine Hendry talked about the increase in unemployment applications and assistance available from the Labor Department for training and creating a workforce plan. Currently, the DOL will reimburse for on-the-job training, worker training and customized training. She said for the next two years, most employers will be looking for workers in the construction field.
Broadband VI
Mike Meluskey, founder and president of Broadband VI, updated the group on Broadband VI internet service. During Hurricane Irma every tower on St. Thomas was destroyed, but were repaired days before Hurricane Maria. Then Maria took down all of the towers in the territory.
St. Thomas and St. John are 75 percent restored and all of the St. Croix towers are in service.
"FEMA has been just great helping us with things you wouldn't think you need," Meluskey said, thanking the federal agency for helping deliver vast quantities of fuel and food.
The symposium was facilitated by Anthony Weeks of The Marketplace and John Lewis of the St. Croix Chamber of Commerce.