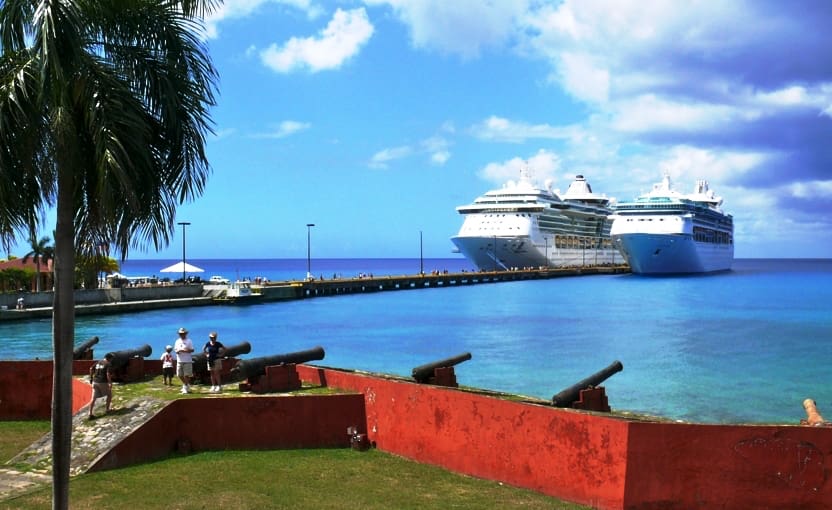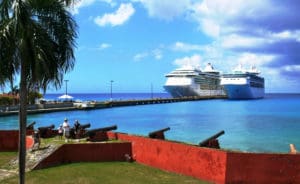 Norwegian Dawn, with a capacity of 2,340 passengers and 1,032 crew members, will dock at St. Croix on three occasions this month, beginning on Saturday, Nov. 11, according to a press release from the V.I. Department of Tourism.
The ship's arrival will mark the return of leisure cruise travelers to the largest of the U.S. Virgin Islands after nearly two months. Royal Caribbean's Adventure of the Seas docked on the island on Sept. 17 just days before Hurricane Maria struck.
"St. Croix looks forward to welcoming the passengers and crew of the Norwegian Dawn this weekend and sharing with them our warm, resilient Crucian spirit," said Commissioner of Tourism Beverly Nicholson-Doty. "We thank the countless Virgin Islanders and relief workers who have been working to restore power, clear roadways, prepare beaches and many of our key attractions so that visitors can experience our special Virgin Islands brand of Caribbean hospitality."
Nicholson-Doty explained that taxis, tour operators and government agencies are working together to establish recommended routes for tours.
"Cruise ship passengers contribute important economic activity to the U.S. Virgin Islands," said the commissioner. "The combination of cruise traffic, the recovery and construction economy, and the current reopening of hotels to leisure guests on St. Croix are key components of our recovery."
Based on confirmations received from the Virgin Islands Port Authority's Marine Division on St. Croix, the Norwegian Dawn's calls to St. Croix will take place on Nov. 11, 18 and 25, while the smaller Viking Sea with a capacity of 930 passengers and 550 crew will arrive on Nov. 15 and Nov. 28.
In December, both ships will return to St. Croix's Ann E. Abramson Pier, which will welcome additional calls from Norwegian Gem, Seabourn Sojourn and Seabourn Odyssey.
This is the anticipated schedule for cruise ship calls to St. Croix:
November 11 – Norwegian Dawn
November 15 – Viking Sea
November 18 – Norwegian Dawn
November 25 – Norwegian Dawn
November 28 – Viking Sea
December 2 – Norwegian Dawn
December 8 – Viking Sea
December 9 – Norwegian Dawn
December 14 – Seabourn Sojourn
December 16 – Norwegian Dawn
December 25 – Seabourn Sojourn
December 27 – Norwegian Gem
December 30 – Seabourn Odyssey
For more information about the United States Virgin Islands, go to www.VisitUSVI.com, follow USVI on Twitter (@USVITourism) or Facebook (www.facebook.com/VisitUSVI ).