The top administrator of the Virgin Islands' court system said she expects to see a resumption of daily operations within a few days, although adjustments will have to be made due to damage to many of the court buildings.
Attorney Regina de Chabert Petersen, administrative director of the V.I. Supreme Court, recently described some of the efforts taken to restart the justice system after the passage of Hurricanes Irma and Maria in September.
Storm damage, loss of power and connectivity have put maintenance crews under pressure and left courthouses relying on generators left untouched by the hurricanes, Petersen said.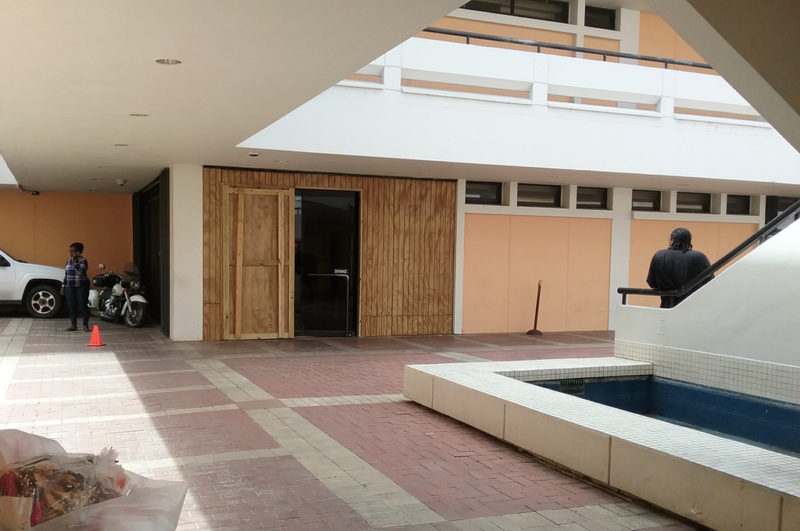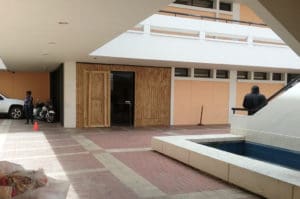 Operations also have been hampered by bouts of heavy rain following Irma and Maria that sometimes pushed mitigation efforts backwards. As a result, newly arrested defendants are brought before the magistrate three times a week. Pre-trial hearings occur sporadically and appeals heard by the Supreme Court have been delayed from the traditional start of the calendar in October.
Federal emergency managers are helping where they can, she said.
"We experienced significant damage to many of our courtrooms due to roof damages at the Farrelly Justice Complex caused by Irma and Maria, and we continue to experience more damage every time it rains," Petersen said. "The issue at Barbel has been mostly flooding as opposed to roof damage and leaks. As many in this community, the courts are caught in a vicious cycle of cleaning, drying, sanitizing, and remediating, and while we attempt to resume normal operations and contract for necessary repairs, the weather simply doesn't allow us to dry out."
Among the three local court houses, the maigstrate's court at Barbel Plaza was the first to resume. Roof damage at the Farrelly Justice Complex in Charlotte Amalie rendered some courtrooms inoperable. The elevator at Superior Court was also put out of service by damage from both hurricanes.
Added to the list was the main generator at the St. Thomas court.
"The Army Corps of Engineers is presently providing back-up assistance in standby power generation for the Superior Court STX and the Supreme Court STT. Power fluctuations and continual standby generation status continues to impact our ability to resume full operate and we have faced challenges both with restored power and standby generators at our facilities, and at significant costs," Petersen said.
Overall damage to the Farrelly Complex was extensive enough for officials at Superior Court and the Bureau of Corrections to declare they need a new building. However, the need to move the court's business forward remained.
Preliminary hearings, Family Court matters and advice of rights for some major felonies were scheduled as emergency proceedings. To set a more orderly calendar, Petersen said, judges and other judicial officers met to work out the best way to move cases through the system.
Judges in both the St. Thomas-St. John District and the district of St. Croix held group meetings in seach of solutions.
The director said those efforts have forged a way forward.
"I am happy to report that many will have active calendars as early as this month," the director said.
Peterson predicted that regular court calendars should apear by early November.
But executing the plan is more complicated. Jurors have to be notified about when to report for jury duty. Lawyers may or may not be available, according to their own storm-related complications.
Therefore, she said, meetings are also being planned with the Territorial Public Defender, the Attorney General's Office, Human Services and other agencies that frequently interact with the courts.
The Supreme Court is also planning a comeback, after being forced to bypass its first round of case considerations in October. The director of administration for the appellate court said Nov. 14 has been set for the swearing in of new attorneys and to hear a round of oral arguments.