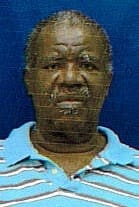 Former taxi driver Leroy Williams, also known as "Saga," of Estate Glynn died on Oct. 18. He was 70 years old.
He is survived by his son, Vincent Williams; stepson, Alexis Bright; stepdaughter, Tracy Bright; grandchildren: Marc Williams and Lia Williams; step-grandchildren: Alexis Bright Jr., Eric Bright and Tricia Liz Bright; daughter-in-law, Cristina; stepdaughter-in-law, Sonia Bright; sisters: Floretta and Florine Hanley; brother, Arthur Bailey; and nieces and nephews: Alecia, Monica, Shermaine, Suzette, Akil, Rohan, Sven, Andy, Morris, Roy, Terrence, Fitzroy, Akima Wattley and Rodell Wattley.
He is also survived by many great-nieces and great-nephews; cousins: Sharon Tyrell, Junisha, Jackie Brown and Frank Brown; special friend, Junie Tyrell and Ajay Nisbett; friends: Cole, Leontine Clarke, Arthur Halliday, Mr. and Mrs. Finch, Blanche Pebbles, Mr. Fahie, Mr. and Mrs. Blackman; as well as other relatives and friends too numerous to mention.
The viewing will take place at 10 a.m. with the funeral service beginning at 11 a.m. on Thursday, Nov. 2, at James Memorial Funeral Home Chapel. Interment will follow at Kingshill Cemetery.