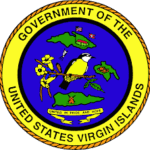 According to a press release from the V.I. Department of Planning and Natural Resources (DPNR), if someone's weather head has been damaged:
the individual must employ a local, licensed electrician to apply to DPNR for an electrical permit to perform the repairs
2. The work must be inspected and signed off by a DPNR inspector
3. DPNR will send a letter to the V.I. Water and Power Authority to (WAPA) energize the weather head.
Note: WAPA will not energize any damaged/repaired weather head unless they receive a signed letter from DPNR's Director of Building Permits.
Also, if a repair is necessary that includes the running of new electrical wiring, then a local licensed electrician is required to obtain an electrical permit from DPNR before any work is started.