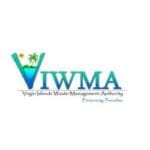 The Virgin Islands Waste Management Authority (VIWMA) advises the St. Croix community that as of Monday, Oct. 30, house-to-house solid waste collection will resume its regularly scheduled pickups in certain areas.
Due to limited access in the following areas: Mon Bijou Housing Community, Frangipani, Villa La Reine, Clifton Hill, Strawberry, Sion Farm Quarters, Diamond Ruby, Mary's Fancy, Ginger Thomas and Peter's Rest in the vicinity of Schuster's Water, residents in these locations are asked to continue to take their household waste to the nearest bin sites until the service can be resumed.
Residents are also reminded that only house hold waste will be picked up and to please not mix it with hurricane-related debris.
For more information, contact the Communications Management Division at 513-7236 or email communications@viwma.org